Rusev is the center of attraction for the WWE fans after his fierce rivalry with Bobby Lashley has hyped up the things. It started when Rusev's wife Lana appeared with Lashley and said that she has got separated from the Bulgarian Brute and made many allegations against him.
The rivalry build on with more segments on RAW, where Rusev crashed the date of Bob and Lana and even crashed their wedding ceremony. On last night's episode of RAW, Lashley defeated Rusev in a one on one match after the latter wrestler got distracted from the ring side altercation between Lana and Liv Morgan.
Lashley speared Rusev and pinned him to win an important match.
Rusev teases becoming a free agent
The Bulgarian Brute has now changed his twitter name from Rusev to Miro, which is his real name. This is not a big deal as many wrestlers use their real name in twitter bio but the description of his profile proved to be a bad news for WWE Universe.
Rusev hinted that he will be a free agent soon. "Soon to be free agent."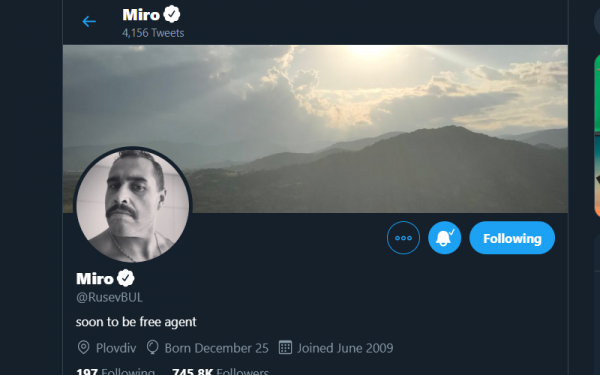 Lana recently signed a multi year deal with WWE but the status of Rusev's contract is still unknown. Now Rusev may be indicating that he is soon to be a free agent and other promoters should look after him or might be an indication that he wants a hike in salary from WWE, if he is to sign a new deal with the Vince McMahon led promotion.