MS Dhoni was last seen in the blue jersey at 2019 world cup semi-final, where India faced a heartbreaking defeat to the hands of New Zealand. MS Dhoni stitched a crucial partnership with Ravindra Jadeja, but the dismissal of the two proved to be a turning point and India bowed out of the tournament.
The veteran cricketer further made himself unavailable from International cricket and preferred his army battalion over everything else. He served in the terrorist prone area of Awantipura in South Kashmir from 1st to 15th August before returning home in Ranchi. Post that, he was seen in Indian dressing room on the 5th day of Ranchi test, where India registered a convincing 202 runs victory over South Africa. He later practised with Jharkhand's U23 team that rose the speculation of a possible return. However, he didn't feature in the home series against Bangladesh, West Indies and Sri Lanka respectively.
MSK Prasad opens up on MS Dhoni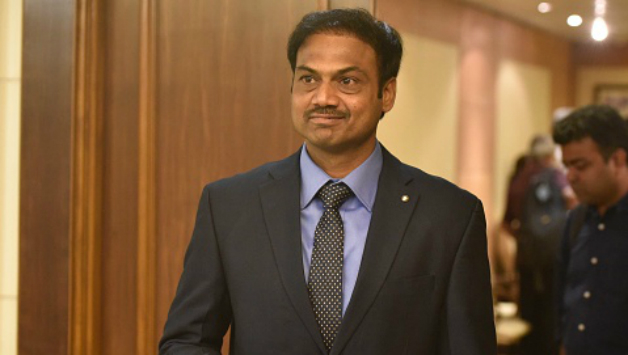 As uncertainties loom over the career of the veteran glovesman, India's chief selector MSK Prasad has came up and talked about the future of MS Dhoni. Prasad, who failed to live upto expectations in his playing career has been not able to impress when it comes to team selection as well.
Prasad reign's also saw the downfall of MS Dhoni from International cricket and his absence has become the talk of the town. Prasad said that he is a big fan of Dhoni but the selectors are willing to give more chances to the youngsters.
"As far as we are concerned, we are backing youngsters and giving them as many opportunities to settle well and play long. Mahi will take a decision for himself. As a panel member, if I keep professional duty aside, I am as big a fan of Dhoni as anyone else," said Prasad in an interview with Sportstar.
"He(Dhoni) has achieved everything under the sun winning two World Cups, the Champions Trophy, the No. 1 Status in Tests. Nobody can question that. About his career, he will take a call. As selectors, our duty is to move on and identify the next generation of players and keep giving them chances," added Prasad.