Cain Velasquez was brought to WWE by Rey Mysterio to avenge the beating he faced against Brock Lesnar. The company tried to hype up the things and made the match official at Crown Jewel. Cain was the same man who defeated Lesnar in UFC and gave him scars and this was the main highlight that company hyped up using the great microphone work of Paul Heyman.
The much anticipated match ended when Velasquez's lost to Lesnar easily courtesy submission and he retained his title. Since then, fans have been waiting for the return of Velasquez to return and attack Lesnar.
Velasquez confirms himself for Royal Rumble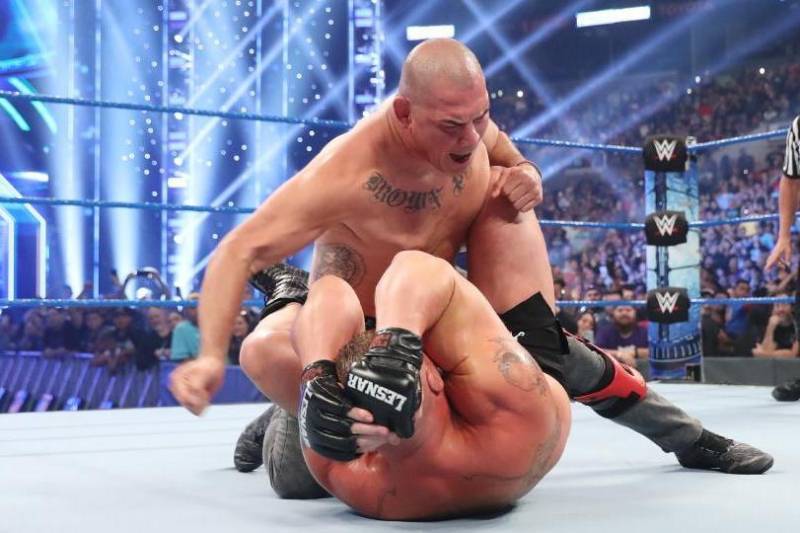 The odds are high in favour of Velasquez, winning the royal rumble and going on to face Lesnar at Wrestlemania. While talking to Sun Sport, Velasquez said that he is set to be an entrant at Royal Rumble and win it.
"I can win it, hell yeah, that's my mentality for everything. For everyone as well, that is how your mentality has to be. I'm going in to win this thing."
A win for Velasquez will make the road for Wrestlemania more interesting. Not to forget, Lesnar will be the number one entrant at this year's Royal Rumble and the time will only entering slot of Velasquez in the 30 man rumble. However, he is all set to face Lesnar yet again.
"I just have to keep pushing forward. I am never going to stop fighting to go out there and beat him again."