Shahid Afridi, former captain of Pakistan cricket team, was seen in uniform of Pakistani Army on Friday. Afridi also made rhetoric against India and PM Narendra Modi wearing army uniform. On Friday, on the call of the Prime Minister of Pakistan- Imran Khan, the government organized a program called Kashmir hour.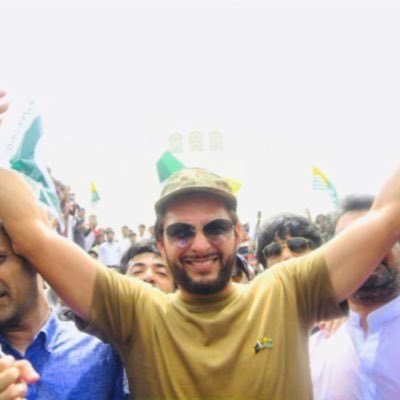 The event was organized by the Pakistan government in protest against the removal of Article 370 from the Jammu and Kashmir by Narendra Modi led Indian government. Former Pakistani skipper Afridi also joined the event and when he arrived he was strongly welcomed by the people. Addressing the people at an event held in Karachi, Afridi said that whole of the Pakistan stands with the government and the army in Kashmir.
Afridi criticized Prime Minister of India- Narendra Modi, saying that you he and his supporters have badly tarnished the image of India. He further said that after the death of PM Modi, he will be known as "Hitler".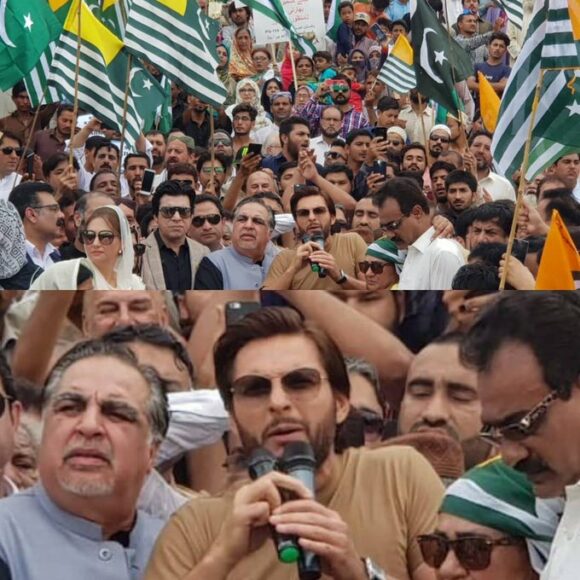 "You (Modi) and your supporters have badly harmed the image of India. There are a number of educated people in India who speak of understanding. You need to hear those people". Afridi said.
The former captain also praised former India Prime Minister Atal Bihari Vajpayee and said that people from both the nations were visiting each other in his reign.
"India-Pakistan relations were very good during the regime of Atal Bihari Vajpayee. We were visiting each-other, people were happy," he said.
"However, since you have come to power… what you did in Gujarat, or what you are doing in Kashmir…is a big sign of ignorance. We have tried our best to improve India-Pakistan ties," he added.
He further said that the cap and uniform which he has worn shows that he is and will remain a soldier of Pakistan. The 44-year-old from Khyber asked the stars and celebrities to come forward and play their role in protest against Indian government. Afridi said that his family has been associated with Kashmir since the beginning. His grandfather held the title of Ghazi of Kashmir.