From being the most famous T20 league in the world to being the most controversial league, IPL has seen it all. The 2013 IPL betting and fixing controversy polluted the gentlemen's game as budding cricketers like Ajit Chandela and Ankit Chavan were banned for lifetime for playing cricket and India's 2011 world cup winning member Sreesanth's was also barred from playing cricket which was later revoked by the supreme court in March 2019.
All three members belonged to Rajasthan Royals which was banned from IPL for 2016 and 2017 season alongside heavyweights Chennai Super Kings for the involvement of their owners in the betting scandal. Rajasthan Royals was owned by businessman Raj Kundra and Chennai Super Kings was owned by Gurunath Meiyappan back then.
Kings XI Punjab to next follow them ?
Preity Zinta co-owned Kings XI Punjab have performed upto expectations since the team renovated in 2018 edition and added some big hitters like Chris Gayle, KL Rahul and made R. Ashwin the captain of the team. The men in red are close to reach the play-off stage in the ongoing editions but they have faced a big blow ahead of the big week.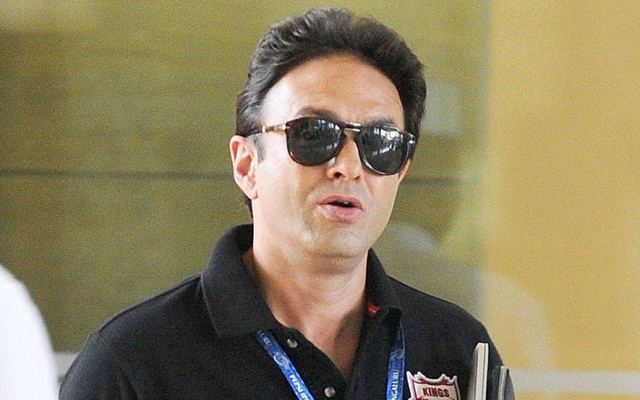 Ness Wadia, who happens to be the co-owner of Kings XI Punjab, was arrested in Japan for carrying some illegal substances which may force BCCI to take action and ban the Chandigarh based franchise. Wadia was sentenced for drugs possession while on a skiing holiday to Japan in March.
The Operational rules of the BCCI states that a franchise can be banned if their official is guilty of on-or-off field activity.
"If they (CSK) can be suspended for 2 years for betting related offences, this is much more serious and why change the precedent now, this has to be sent to the code of ethics committee and definite action needs to be taken against the franchise and the CO-owner. There are no two rules for different franchises. The least is to ban ness Wadia from all cricketing activities for life," a BCCI official was quoted as saying by NDTV Sports.
What can the future hold
If the unfortunate circumstances happens and Kings XI Punjab had to face the heat then it may benefit any other city to become the new fortress for a new franchise. In the ban period of CSK and RR, Gujarat Lions and Rising Pune Supergiant were formed and this time too Pune and Rajkot will be the frontrunners to form a new franchise.
Lucknow's newly built Ekana International stadium also offers the best facilities and is allready considered to be one of the best stadiums in the world. Expect a franchise to show interest in Lucknow considering the vast capacity of Ekana stadium and big population of cricket fans in the state capital.