There are many types of speculations of rift between Indian cricket team captain Virat Kohli and vice-captain Rohit Sharma after India's loss to New Zealand in World Cup semi-final. Gulf News claimed in a report that Team India was split in two halves in the World Cup. The one camp was of Virat Kohli, the other was of Rohit Sharma's. The players in Rohit Sharma's side were not entertaining the decision made by skipper Virat Kohli and coach Ravi Shastri. On many occasions, Rohit also expressed his anger over Kohli's decisions, due to which the dispute grew between the two. After losing the semi-finals, Rohit Sharma's group also spoke of removing Virat Kohli from captaincy, who has not won any ICC tournament so far.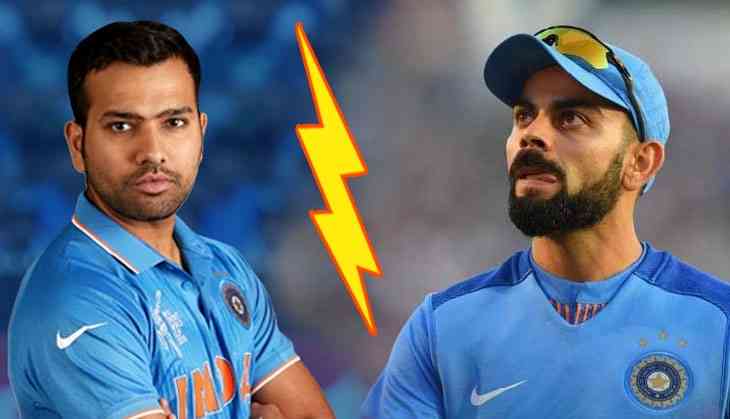 According to Gulf News reports, Rohit Sharma and his camp was angry with the decision to not include Mohammad Shami in the last 11 in the semi-final clash. Shami looked in good shape and picked 14 wickets in 4 matches, which includes a game changing hat trick against Afghanistan. At the same time Ravindra Jadeja was ignored during the World Cup matches which rose the difference between Virat and Rohit. Jadeja went onto play the innings of his life in the semi-finals and almost took India to the finishing line.
In the recent time, Rohit unfollowed Anushka Sharma on Instagram that added fuel to the fire. Sharma had allready unfollowed Virat from twitter.
Did Virat Kohli date Rohit Sharma's wife ?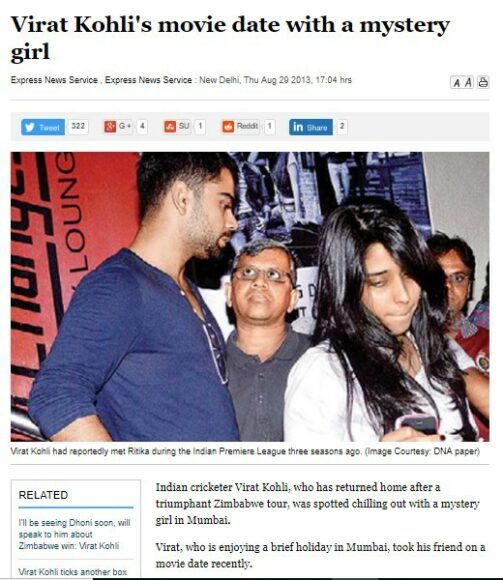 Amid the speculations of rift, we have came across an article of Indian Express from 2013, which states that Indian captain Virat Kohli was on a movie date with Rohit Sharma's wife Ritika Sajdeh. The incident happened after the men in blue returned from 2013 Zimbabwe tour.
Ritika was seen hiding her face on seeing the cameras around her and tried to cover the face but it all went in vain.
It is reported that Virat met Ritika in IPL season 2010, even before she met Rohit Sharma and became his manager.