Virat Kohli took Cricket-Bollywood chemistry to next level after he married Bollywood actress Anushka Sharma in December 2017 after dating for several years. The two superstars of their field met each other in a advertisement shot where they became good friends. The friendship turned into love and soon they tied the knot. Now the Indian captain has revealed about the first meeting with Anushka Sharma.
Virat revealed in a TV show that, he was very nervous before meeting Anushka Sharma for the first time. He had said wrong thing to Anushka Sharma in the first meeting due to nervousness.
"The first time I met her I cracked a joke immediately. I was very nervous and that's why I cracked a joke because I didn't know what to do. I was standing on sets and was being all nervous and jittery," the 30-year-old said.
"I thought I was being funny (when I cracked that joke), and I said something which wasn't probably the right thing to say. She is tall and she was wearing heels (makes a gesture which isn't too much) and she was being told that I am not that tall, I am not 6 feet plus or something… she walked in with heels and was looking taller than me and I was like didn't you get a higher pair of heels," he added.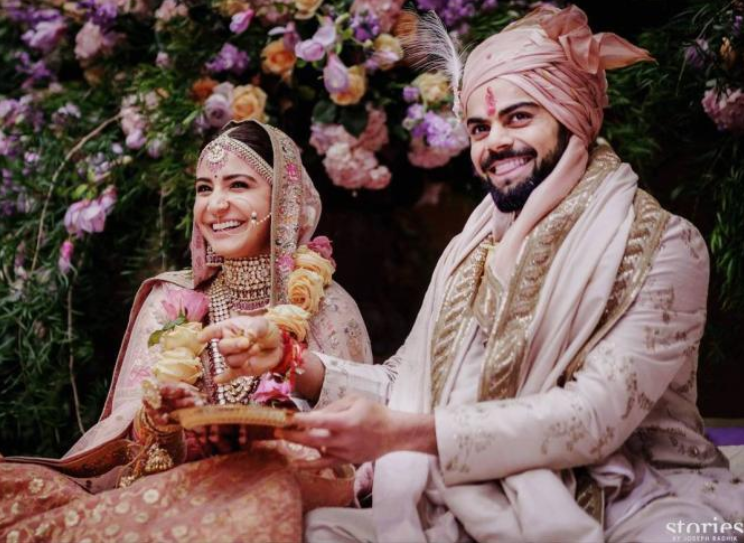 Kohli said that the actress was like "excuse me" and in reply he said that its just a joke. The Indian captain added that the joke became a weird moment for him.
Virat further talked about how Anushka planned and kept their marriage a well kept secret. Such was the level of confidentiality that even the guests didn't know about the venue of the ceremony, which was eventually chosen as Florence in the beautiful country of Italy.