Rey Mysterio got a lot of beating by Brock Lesnar and he also attacked his son Dominick. WWE creatives utilized this angle to introduce Cain Velasquez in the picture. Velasquez was the same man who defeated Lesnar at UFC for the heavyweight title and got him bleeding. WWE and Paul Heyman tried to build up the hype after Velasquez confronted Lesnar at an episode of SmackDown in October and took him down with some fury of punches.
WWE booked their match for Crown Jewel pay per view which was scheduled on 31st October in Riyadh, Saudi Arabia. There were lot of expectations from Velasquez but the match didn't lasted long and Lesnar won via submission in an unconvincing fashion. WWE Universe was hoping that the Vince McMahon led promotion will continue to build this rivalry from here on but it didn't even happen.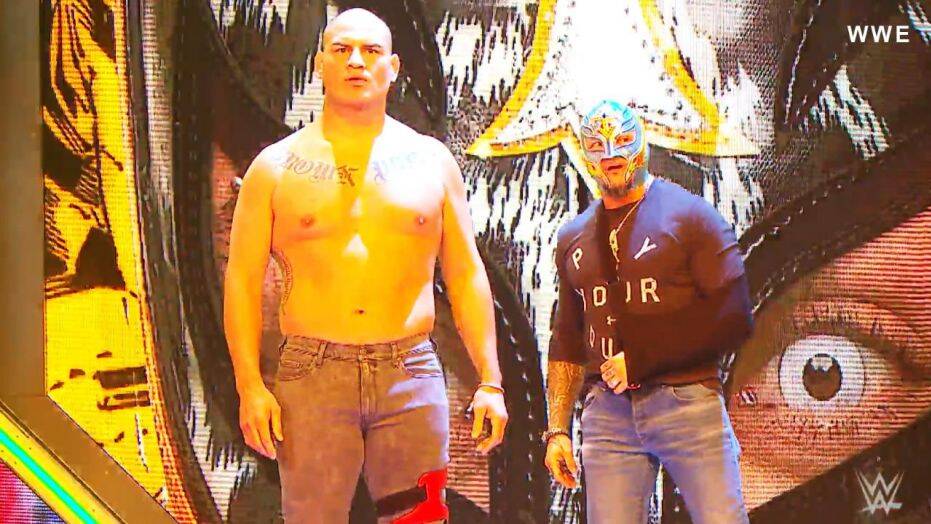 Velasquez was reportedly set to compete in this year's Royal Rumble but it was just a mere dream and he was not used ever since his wrestling appearance at Crown Jewel.
Cain Velasquez released from the company
WWE released some of their top talents in the past weeks to cut down their expenses at the time when TV broadcasting is their main source of income. Its worth mentioning that due to coronavirus wrecking havoc, crowd gathering is not permitted in America, like many other countries of the world and that's why the WWE superstars are performing behind closed doors, without the cheering and boing of the fans.
Now another entrant in the lost of released WWE superstar is the name of Cain Velasquez. According to a report from Dave Meltzer on Wrestling Observer Radio, it appears that Velasquez short run with the company is all but over.
WWE is yet to confirm the news but a well placed source like Wrestling Observer gives us every reason to believe the report.