Pankaj Advani (Born 24th July , 1985) is an Indian cue player . The man from Pune has record breaking 16 world championship titles . He recently won Asian Billiards team championship by defeating Pakistan in the finals . In a cricket crazy nation , Pankaj choosed to play Billiards and now is one of the greatest player the game has ever seen. As he turns 32 years old we bring you some of his interesting facts.
Early Life
Pankaj Advani was born in Pune and spend initial years of his life in South western country of Kuwait , he later moved on to Bangalore and did his schooling from Frank Anthony public school .
Introduction to Billiards
Dr Shree Advani who used to play billiards was the elder brother of Pankaj who introduced him to the sports . His acumen for the cue sports was noticed by Arvind Savur who was the former national champion and he trained Pankaj Advani further.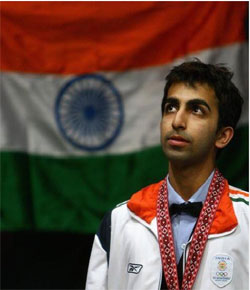 In Academics
Despite being an active billiards player he got distinction in ICSE as well as ISC exams and also have a bachelors degree in Commerce from Shri Bhagawan Mahaveer Jain college , Bangalore.
State Champion
He became Karnataka Stage Junior Snooker Champion by defeating his brother in the finals , way back in 1997 at a minor age of 12.
Billiards
Achievements in billiards
Pankaj Advani is the only Indian to have won the amateur world title in both snooker and billiards. Advani also remains the only person to have won all five national, regional, and world billiards tournaments in a single season, a feat he achieved by winning the Indian Junior National Championship and Senior National Championship, the Asian Billiards Championship, and both the World Billiards Championship (point format) and World Billiards Championship (time format).He is also the Second Indian cueist to have World Professional Billiards title after Geet Sethi and has been 12 time world champion in billiards with highest tournament break of 876 .
Achievements in snooker
Advani made a piece of snooker history in February 2013 by becoming the first Indian player to reach the quarter-finals of a world ranking event. At the Welsh Open he beat three former World Champions – Peter Ebdon, Shaun Murphy and Graeme Dott – to reach the last eight at the Newport Centre. Judd Trump ended his run by a 5-2 scoreline.He is also the Second Indian cueist to win IBSF World Snooker after O.B. Agarwal and has 4 world championship title in snooker with a highest tournament break of 136 . He retired from pro snooker in 2014 to further focus on billiards.
If not in billiards
In his First Media Interaction , he was asked about his other probable occupation if not been a cue player and his answer was "Businessman" .
Awards & Recognition
Advani has received several awards for his contribution to Indian billiards and snooker.
Padma Shri, India's fourth highest civilian honour, 2009
Rajiv Gandhi Khel Ratna, India's highest sporting honour, 2005–06
Rajyotsava Award, Karnataka's highest civilian award, 2007.
The Rajeev Gandhi Award in 2004
The Arjuna Award in 2004
Team Digitalsporty wishes this champion a very happy birthday.