The cricket world cup started with hosts England thumping South Africa in world cup opener with a massive margin of 104 runs to start their world cup campaign on a high. The world cup got underway on May 30 and will conclude on July 14, with the finals at the iconic Lord's in London.
England are the firm favourites to lift the trophy, however some experts claim India to be a force to reckon with alongside Australia who are high in confidence after pipping India 3-2 in India and clean sweeping Pakistan 5-0 in United Arab Emirates(UAE). The returning Steve Smith and David Warner will add more strength to the team.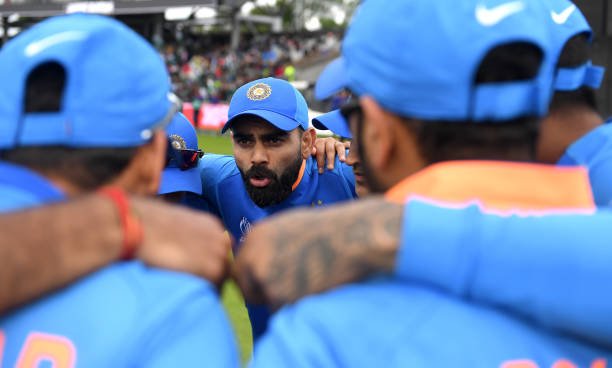 India started their world cup campaign on a positive note after they pipped a determined South Africa in their world cup opener by 6 wickets. They next pipped a much fancied and top contenders- Australia in their next clash by 36 runs to take two wins in as many matches. Their third game against New Zealand was washed off due to rain in Nottingham. In the biggest rivalry of world cricket, India faced Pakistan in their fourth fixture and they pipped the Sarfaraz Ahmed led team by a huge margin of 89 runs to take a lead of 7-0 against men in green in the world cup history.
The men in blue faced a tough task from a low lying Afghanistan in their next clash which turned out to be a low scoring thriller. India scored just 224 runs in their quota of 50 overs and Afghanistan fell just 11 runs short of the target.
Defending champions Australia started their campaign against minnows Afghanistan and emerged victorious by 7 wickets. They next thumped a dangerous looking West Indies by 15 runs but lost their third match to India by 36 runs. They followed it up with a win against Pakistan and Sri Lanka by 41 and 87 runs respectively.
Hosts England announced their arrival in style by defeating South Africa by 104 runs. They were the overwhelming favourites against Pakistan but the men in green had some other ideas as they put up a score of 348 runs which England failed to chase in their quota of 50 overs, losing the match by 14 runs. England pipped Bangladesh by 106 runs in their third world cup game. They were good enough to win against Bangladesh and West Indies by 106 runs and 8 wickets respectively.
The hosts next pipped Afghanistan in a high scoring game at Manchester. Eoin Morgan's side scored 397/6 in their quota of 50 overs after skipper notched an innings of 148 runs off just 71 balls which comprised 17 massive sixes. In reply, Afghanistan showed intent but fell short by 150 runs.
England faced the biggest setback of the tournament after they failed to chase a total of 233 runs, posted by Sri Lanka. Their weakness of choking in a chase has exposed and it will surely be challenged by the other teams.
Shahid Afridi predicts the favourite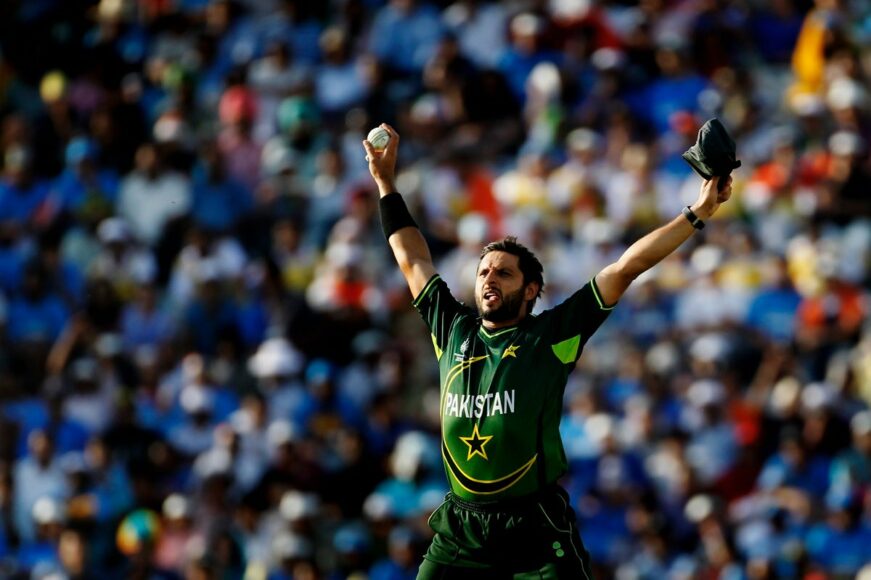 The former Pakistan captain backed Australia, England, India and New Zealand to make the semi-finals of the ongoing world cup. He further predicted that hosts England and India will play the finals of the show piece event. Afridi opines that New Zealand's bowling and batting will tested if they face India in the semi-finals.
He further predicted that India will be crowned the world champions as they have improved their cricket and raised their standards. "India used to struggle with their bowling in the past but now you see, their bowling, even spinners, fast bowlers they are outstanding. Their bowlers are young but the way they play with confidence, the way their batsman play with confidence. India is a well balanced team," Shahid Afridi told Shoaib Akhtar on his official Youtube channel.