Pakistan has allready made it into the finals of T20 world cup 2022 after being down and out in the group stage after losing to India and Zimbabwe, which was a big upset. However, some surprising results made their way into the semi finals where they punched above their weight to outclass New Zealand by 7 wickets. The team in green have now ensured a boarding pass to Melbourne where they may face England, whom they thumped in the 1992 fifty over world cup final and the Pakistani fans may be counting on England to pip India for a chance to repeat the history again.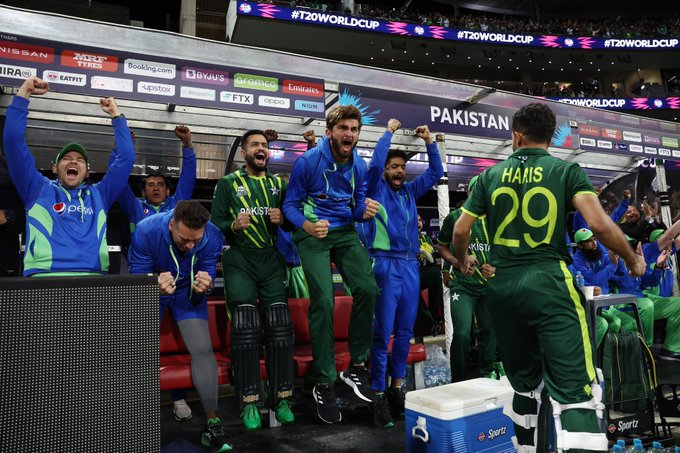 Pakistan also started their world cup journey with a loss against India at MCG and they will want to turn the tides if the men in blue come to play them in the finals. While it is tough to choose an overwhelming favourites after the win of "inconsistent" Pakistan, here's a look at what the cricket pundits predict the outcome of the world cup.
1- Kevin Pietersen- "I think the world of cricket wants to see Pakistan take on India in the final, but there's a very good chance it's going to be England v Pakistan."
2- Matthew Hayden- "I would like to face India in the final, pretty much because of the spectacle with 1 Lakh fans in MCG".
3- David Hussey- "India are favourites to win the T20 World Cup".
4- Mohammad Kaif- "This World Cup deserve india/pak final".
5- AB de Villiers- "I think India will play New Zealand in the final and I think India will win".
6- Pragyan Ojha- "India are the favourites to lift the cup"