The world has came to a halt with the widespread of the deadly Coronavirus. Nearly two months ago, the virus spread from the city of Wuhan in China and has killed more than 6000 people worldwide and affected more than 1.5 lakh people. Its worth mentioning that Coronavirus was discovered in 1969 but it didn't have much effect in the world until 2019.
Due to virus scare, life as well as the economy and sports have been affected. Several sports tournaments have been canceled and many have been postponed worldwide. World's premier T20 league- Indian Premier League(IPL) was also affected as the hosts decided to postpone it till 15th April. The tournament was scheduled to begin from 29th March and it was earlier speculated that the tournament will be played in the closed stadiums with no crowd.
Uncertainty looms over IPL 2020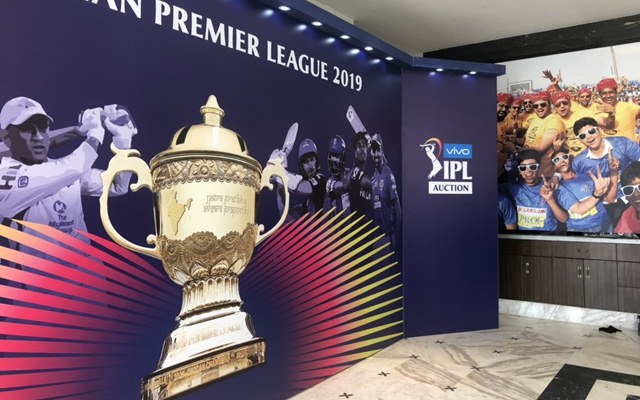 The Coronavirus has spread in every parts of India and the country allready has 100+ affected and 2 deaths courtesy of this virus. With rising cases, the franchise might be working overtime with BCCI to find ways to make 2020 edition of IPL a reality. BCCI President Sourav Ganguly had said that hosting the tournament in foreign is not an option and that this year's IPL will be a short tournament which can also mean that the eight teams might be divided into two groups.
An official of one of the IPL franchise said that the owners will have a conference call on Monday at 6 PM but things are getting little too serious as far as the coronavirus is concerned.
"We are having a conference call today in the evening and we will discuss the situation, but just look around. Schools, colleges, malls, movie theaters have all been closed. In fact, even gyms have closed now after the fresh directive from the health department. So, in such a scenario, it is only obvious that we might get to a situation where the league may have to be called off for a season," the official was quoted in a report as quoted by India.Com.
Another official said that it was unanimously decided in the meeting with BCCI that safety is the top priority and we stand together on this. He added that the current scenario is enough to cancel the tournament this year.