MS Dhoni was last seen in the blue jersey at 2019 world cup semi-final, where India faced a heartbreaking defeat to the hands of New Zealand. MS Dhoni stitched a crucial partnership with Ravindra Jadeja, but the dismissal of the two proved to be a turning point and India bowed out of the tournament.
The veteran cricketer further made himself unavailable from International cricket and preferred his army battalion over everything else. He served in the terrorist prone area of Awantipura in South Kashmir from 1st to 15th August before returning home in Ranchi. Post that, he was seen in Indian dressing room on the 5th day of Ranchi test, where India registered a convincing 202 runs victory over South Africa. He later practised with Jharkhand's U23 team that rose the speculation of a possible return. However, he didn't feature in the home series against Bangladesh, West Indies and Sri Lanka respectively.
Dhoni excluded from central contract of BCCI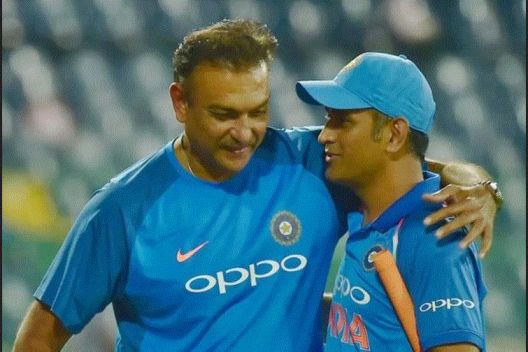 The fans were heartbroken after BCCI ousted Dhoni from the list of contract in 2020. He featured in A category last year but his ouster in 2020, made the fans believe that the career of the veteran cricketer is over. Dhoni didn't comply with the terms and conditions which are necessary to be given a central contract. A player needs to play a minimum of three Internationals in the given period to be given a contract.
Dhoni appears for a practise session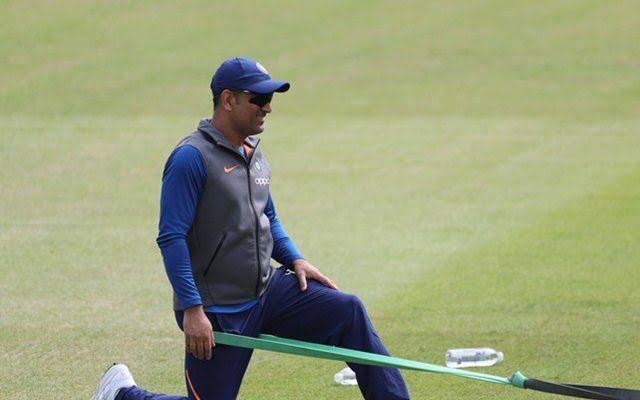 Dhoni turned up for the practise session on the same day when he was ousted from BCCI's central contract which stunned everyone, including Jharkhand cricket team. Dhoni brought his own practise bowling machine and practised with the white ball as his puzzled Jharkhand team mates practised with the red ball for their next ranji trophy encounter.
The veteran batsman held the cricket bat after a long time but he was spot on and managed to impress Jharkhand coach Rajiv Kumar. He said that he was expecting some rustiness from Dhoni in the comeback session but the veteran was middling the ball well and good. The coach said that Dhoni has started preparing himself for 2020 IPL.
"I will be honest. I thought there will be a bit of rustiness as Dhoni has not trained for quite some time. The last time we had spoken, he had said that he would start in January and here you go. He is a man of his words and it came as no surprise that he was out there training with the guys just like any other regular Jharkhand player.
But what surprised me most was how he middled almost every ball, be it in the pacer's net or the spinner's net. He even took throwdowns just like a player going through the batting drills does," India Today cited agencies as quoting the Jharkhand coach.
"I haven't had any talks with him with regards to the national team and him donning the India jersey again. But, his preparations for the next edition of the IPL has begun and while the senior team will be busy playing the Ranji Trophy game from Sunday, Dhoni will continue training till the time he is in Ranchi," Kumar added.