Former India captain Sourav Ganguly has filed his nomination for the post of president of BCCI, the world's richest cricket board. The 47-year-old Ganguly's name is leading in the new presidential post as no other person has filed his nomination against him. On October 23, the name will be formally announced for different posts along with the post of President of BCCI.
After filling the nomination, Ganguly said that he would be in the position from where he could take steps of change for the betterment of Indian team and cricket, and hoped that positive changes would be made in Indian cricket for the next few months.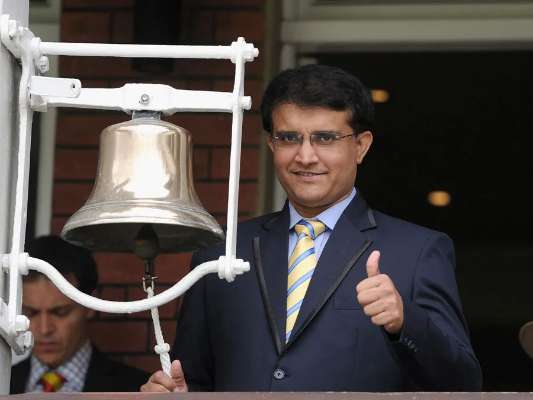 The Prince of Kolkata feels that he will concentrate on the revenue generation because ICC has not given the deserving revenue to BCCI in last three or four years. "We haven't received any money from ICC in the last few years. Money in the sense what we deserve. India generates 70-80 per cent of its revenue. So that's going on to the agenda. Talks and discussions need to happen and we have to find a solution to this as this is not leading anywhere," Ganguly said as quoted by Hindustan Times.
According to Lodha committee, an individual can only serve for six years in any cricket body of India. Ganguly has allready served for over five years as Cricket Association of Bengal President and he can only serve as BCCI President for 10-12 months.