India will play their historic first ever day night test against a touring Bangladesh in the second test at Kolkata. The first match of the series will be played at Holkar stadium in Indore before the action shifts to Kolkata. This will be the first time, when the Indian team to play in the day night test with the pink ball. The format was first introduced in Bengal domestic game and later BCCI gave it a nod by contesting 2017 Duleep trophy in day/night format at Lucknow's Ekana Stadium.
Dew was a major factor in day/night test
In order to rule out the effect of dew in the second test between India and Bangladesh, the BCCI has agreed to Cricket Association of Bengal's (CAB) proposal of a new timing. The game will now start from 1 PM and will conclude at 8 PM in the evening.
"Keeping in mind the dew factor, the BCCI approved CAB's request to change the playing hours in the second Test. While play will start at 1 p.m., the first session will end at 3 p.m. The second session will start from 3:40 p.m. and continue till 5:40 p.m. The final session will be played from 6 p.m. till 8 PM," the BCCI official was quoted as saying by The Quint.
Earlier, Eden gardens curator Sujan Mukherjee had said that dew comes from 8-8:30 PM in the evening which was seen in white ball cricket.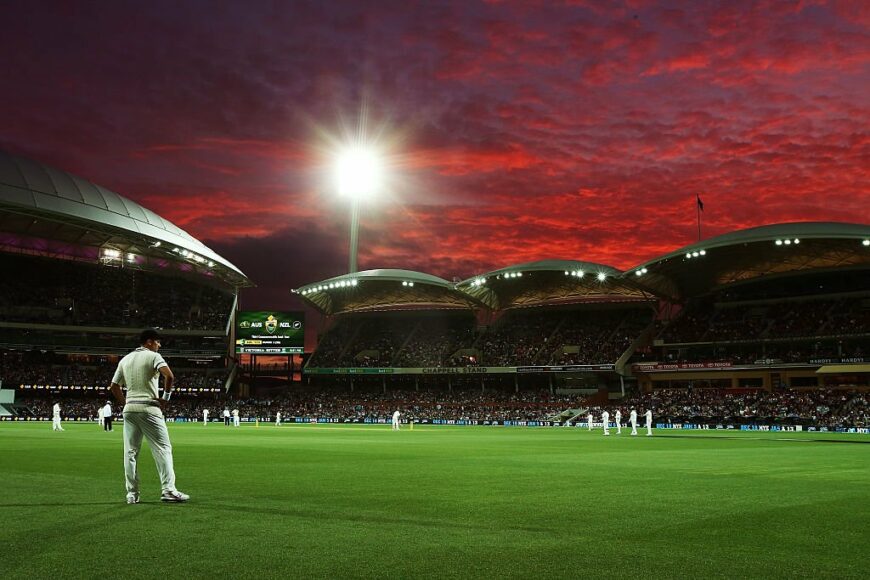 Its worth mentioning that New Zealand and Australia played the first ever day/night test or floodlight test in 2015, where Australia emerged victorious by 3 wickets. India got the first taste of day night test during the 2017 Duleep trophy tournament which was played at newly build Ekana International stadium in Lucknow. In the past days, BCCI has opposed the idea of playing in the longest format of the game under flood lights.