The next season i.e. the 20th edition of the IPL will be the 13th season of world's most money making T20 league. The first season started way back in 2008 with eight franchise teams.
It was exactly three years after that, in 2011 that 10 teams participated in the IPL, which included Kochi and Pune franchise teams. After the termination of Kochi Tuskers Kerala, there were nine teams in the next season of 2012-13. The Pune franchise owned by Sahara India Pariwar also got themselves out of the league after 2013, after which there were eight teams again in the league since 2014.
Now there are speculations that 10 teams can take part in IPL 2020. A meeting of stakeholders and franchise owners of the Indian Premier League was held in London after which the owners wanted 10 teams to ply their trade in the league. Now the biggest question is, will the most densely populated state- Uttar Pradesh's capital city- Lucknow will get their own IPL team?
Lucknow may get a new IPL team in 2020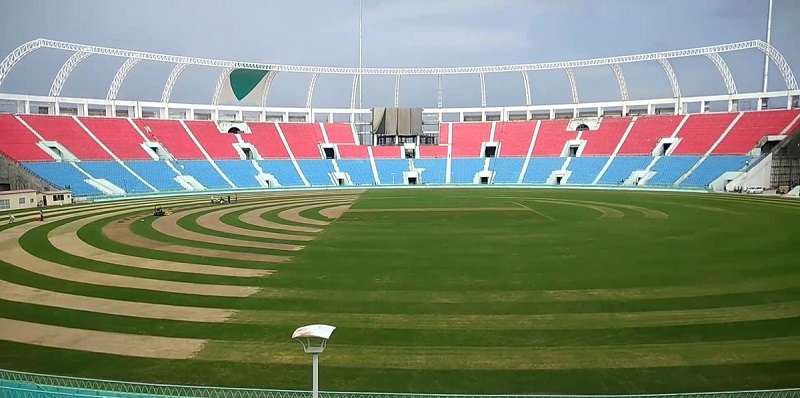 Uttar Pradesh is a state which has given many cricketers to the country. According to sources, Lucknow, also called the city of Nawabs, is also in the line of contention to get an IPL franchise. It is being speculated that the businessmen of Kanpur and Lucknow are eager to buy the IPL team in 2020.
The newly built stadium at the Shaheed Path hosted its first match in December 2016 when Hyderabad played Andhra Pradesh in Ranji trophy league stage clash. I was present at the venue when only 3 peoples were present in the stadium in the chilly noon of Lucknow. From 3 people, the stadium soon attracted a turnaround of over 1000 people when first ever day night test was contested in India in the Duleep trophy tournament in 2017. The stadium hosted its first ever International match when India played West Indies in a T20 International on 6 November 2018.
There were speculations that Kings XI Punjab or Delhi Capitals may host their matches in IPL 2018 at the venue but due to the construction work in the stadium and lack of some facilities, franchise owners didn't show their interest in the stadium. But now, Lucknowites should be ready to experience T20 cricket at its best as Lucknow may get a new IPL team by 2020 or 2021.
Are you ready Lucknow walon ?