A badminton player is as good as the racket he choose according to his game. Whether a heavy head racket or a balance racket, a shuttler needs to figure out what blade suits his or her game. Choosing the right type of strings and the right string tension is also a factor to consider. On that note, here's which badminton racket India's top player use.
HS Prannoy
The "Beast" as he is known, trains under Pullela Gopichand in Hyderabad. The Kerala man is ranked 30th in the BWF single's ranking as of now but he has been as high as 8th in the world in 2018. He is known for his attacking style of play and that's why he use Yonex Z-Force II. Buy this racket here- Yonex Z-Force II
Grip size: G4 – 4U(80-84.9g )
Material: Graphite
Balance Type : Head Heavy
Head Shape : Isometric
Weight: 80-84 grams
He also uses Duora 10 rackets, which is the same used by Lee Chong Wei in the past. Buy this racket here- Duora 10
---
Sai Praneeth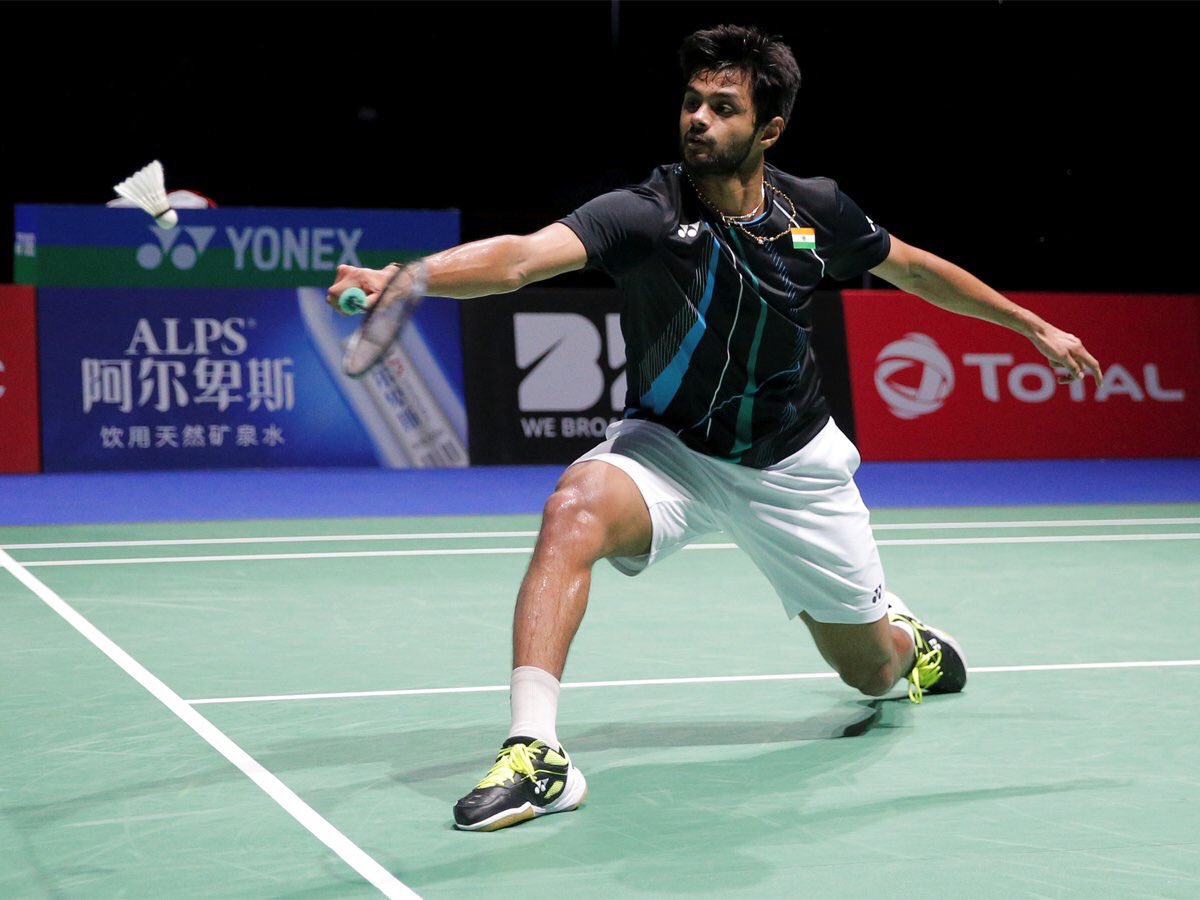 Praneeth has beaten the likes of Lee Chong Wei and Lin Dan and can create upset on any given day. He is currently the top ranked Indian shuttler with a rank of 13 in the world and has been as high as 10 in the world.
Sai is quick on the court but his game is more of a defensive game and relies mostly on his defensive game and net play and he uses Yonex Voltric Z-Force II. Buy this racket here- Yonex Voltric Z-Force II. He uses BG65 which is a defensive string.
Head: Isometric
Weight: 80-84gm
Flex: Extra Stiff
Grip Size: G4
Balance: Head Heavy
String Used: Yonex BG-65, buy here- BG65 strings
---
Satwiksairaj Rankireddy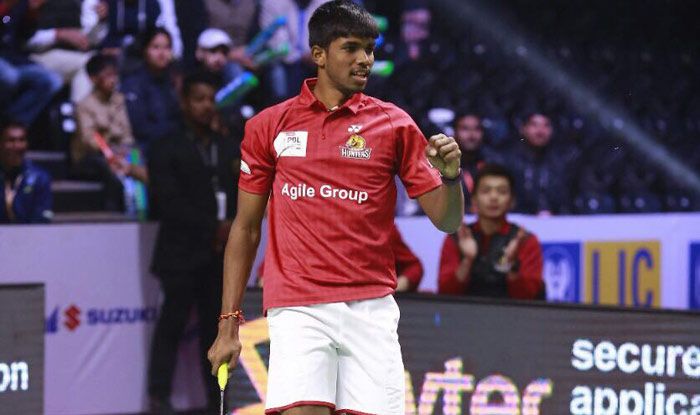 Rankireddy is probably the most influential doubles player for India in the current times. He rose to fame with his hard hitting smashes in Premier Badminton League and soon started playing for India at Super Series events.
He won the Thailand Open Super 500 event alongside his doubles partner Chirag Shetty. He followed it up with a runner up finish at French Open tournament which is a Super 750 event where they lost to top seed Marcus Fernaldi Gideon/Kevin Sanjaya Sakamuljo 18-21, 16-21.
Satwiksairaj heavily relies on his attacking style of play and smash is his favourite weapon the court. He uses YONEX DUORA Z STRIKE to master up his game. Buy this racket here- YONEX DUORA Z STRIKE.
He uses BG80 strings to power up his racket. Its worth mentioning that BG80 is tailor made for offensive style of play and the string is known for its repulsion power. Buy the strings here- Yonex BG80
Weight: 88 grams
Material: Graphite
Balance: Balanced
Grip size: G4
Head shape: Isometric
Flexibility: Extra stiff
---
Ashwini Ponappa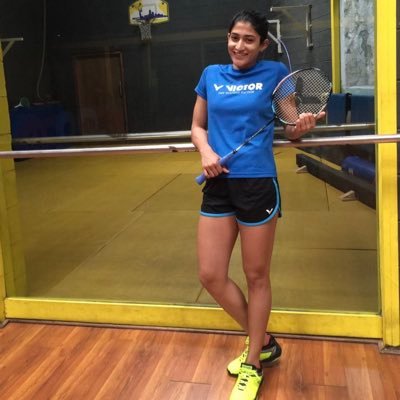 The Bengaluru born shuttler had enjoyed a great run of form with her former doubles partner Jwala Gutta but her career didn't take off when she formed a partnership with Sikki Reddy in women's doubles. She won a bronze at world championships in 2011 alongside Gutta and to name a few more medals at International stage but could only manage to win a lone bronze medal at Commonwealth games alongside Reddy in 2018.
Ponappa has also formed a mixed doubles partnership with Satwiksairaj Rankireddy and are showing great promises at International level.
Ponappa is sponsored by Victor and uses Victor Jetspeed 10Q racket which is so quick in the air that it becomes easy for a player to defend easily. Ponappa is a defensive player and this racket suits her style of play. Victor Jetspeed 10Q is not the right blade for smashing but it covers all other aspects and is considered one of the oldest racket of Victor. Buy this racket here- Jetspeed 10Q
Although Victor launched many racquets after this like JS12 BS 12,AS12 none can match the speed of this racket.
Weight: 85-89 grams
Material: Ultra Hi-Modulus Graphite + PYROFIL + Nano Fortify
Grip size: G5
Balance: Evenly balanced
---
Parupalli Kashyap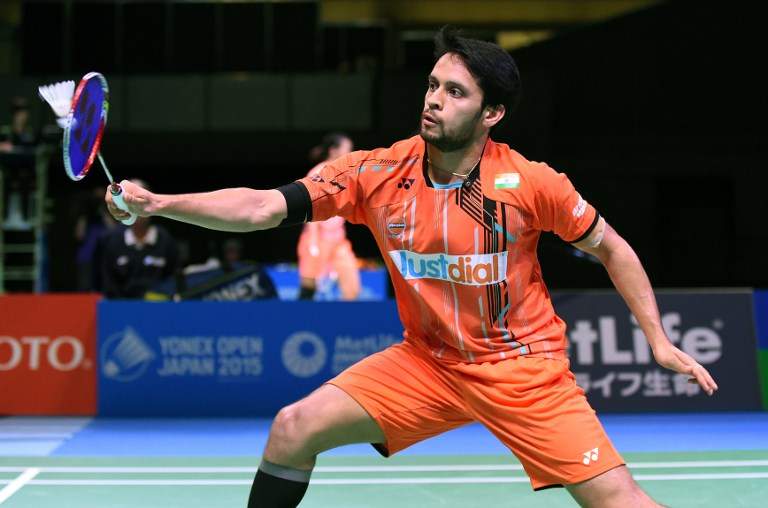 The poster boy of Indian men's badminton for a long time, Kashyap became a sensation when he reached the quarter final of 2012 London Olympics and eventually won a gold at 2014 Commonwealth games at Glasgow. He uses Yonex Arcsaber 11 Racquet, with BG65 strings which means that he relies more on defense in his game. Its worth mentioning that BG65 is a defensive strings with a thickness of 0.70 millimeters. Any string which is below 0.67 mm thickness is an offensive string and more than 0.68 to 0.74 is considered a defensive string which is more durable.
Buy Yonex Arcsaber 11 Racquet- Here
Buy Yonex BG65– Here
---
Saina Nehwal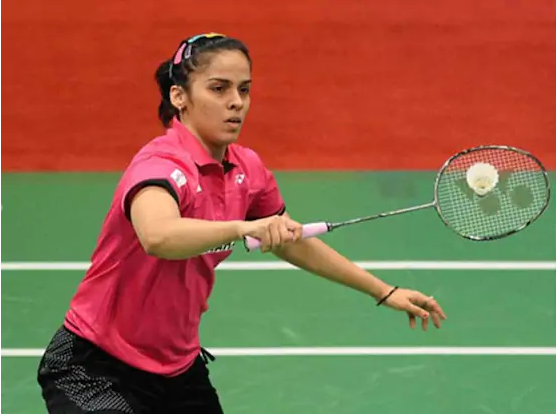 Saina Nehwal had carried the hopes of Indian badminton and is just the second most successful Indian shuttler after Prakash Padukone. The three times Commonwealth games champion and 2012 London Olympics bronze medallist has come a long way from being a world junior champion to double medallist in world championships. Her style of play has been attacking and her racket Astrox 99 has pretty much helped her cause. Buy this racket here- Yonex Astrox 99.
Grip size: G4
Head Shape: Isometric
Balance Type: head heavy
Weight: 80-84 grams
Flexibility: Stiff
---
PV Sindhu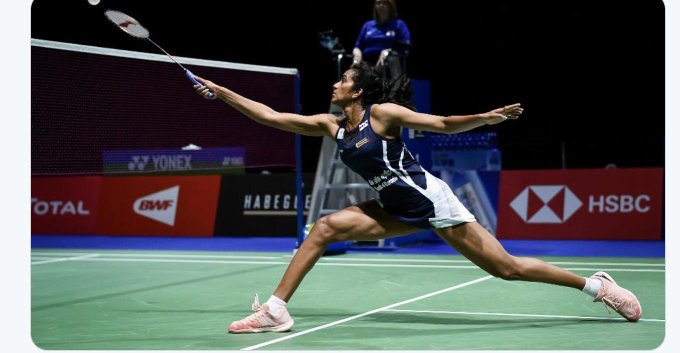 PV Sindhu is the torchbearer of Indian badminton in the current times. She is the only player after China's Zhang Ning to win five or more medals at the world championships. The Hyderabad born has five world championships medal including a gold in 2019 and two bronze and as many silver medal.
While Sindhu is very shy and reserved off the court, aggressiveness is what she brings on the court. She is quick and likes to play fiery shots and to do so she takes the help of N9 Li-Ning Racquet. This badminton racquet is primarily designed for high power, offensive & attacking players that desire to play with extreme power. Buy the racquet here- N9 Li-Ning Racquet.
She uses LiNing Number 1 string which is great when it comes to aggressive play. Buy the strings here- Li-Ning No. 1
Head: Isometric
Weight: 85-89g
Grip: G2
Balance: Head Heavy
Flex: Medium
String Tension: 24-28 lbs
String Used: Li-Ning No.1 String
---
Kidambi Srikanth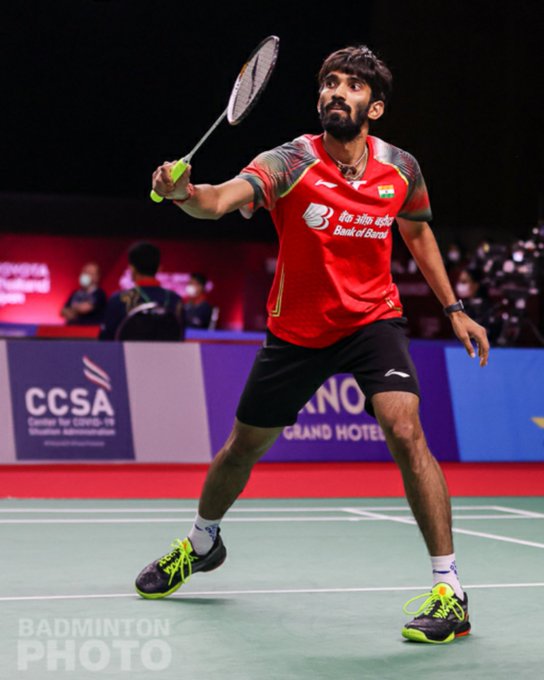 The former world number 1 is India's top men's singles badminton player and winning 5 super series titles in 2017 speak the accolades of his success. Srikanth has been India's top bearer in men's singles after injury concerns put down Parupalli Kashyap.
His style of play has been attacking and he currently plays with Li-Ning Turbo Charging 75 Racquet, which is an evenly balanced racket. Buy this racket here- Li-Ning Turbo Charging 75. This type of racket is especially for the one's with all-round play abilities.
Srikanth uses Li-Ning No.1 strings in his racket to take his attacking game to the next level. Remember, Li-Ning No.1 is an offensive string especially used by the players whose game is attacking and are more into smashing. Buy this string here- Ning No. 1
---