The deadly coronavirus pandemic has hit the sports world hard but WWE has continued to function in the tough times and entertain their worldwide fans, at a time when no live sports event is broadcasted. However, the pandemic didn't spare the top pro wrestling promoters as they had to release some of their top superstars, including Rusev, Kurt Angle, Erick Rowan, Carl Anderson, Luke Gallows and others just to cut on their budget. Its worth mentioning that WWE earned a huge amount of money from ticket sales but with the tapings taking place behind closed doors, this option is null and void. WWE is now heavily relying on TV broadcasting to generate the money.
WWE will continue to function in Florida and will continue shooting RAW, SmackDown and NXT behind closed doors after Governor Ron DeSantis deemed the company as an essential business. However, with less generation of debts, they were forced to leave out some of the wrestlers.
Here are the list of wrestlers released
Kurt Angle, Rusev (Miroslav Barnyashev), Drake Maverick (James Curtin), Zack Ryder (Matthew Cardona), Curt Hawkins (Brian Myers), Karl Anderson (Chad Allegra), Luke Gallows (Drew Hankinson), Heath Slater (Heath Miller), Eric Young (Jeremy Fritz), Rowan (Joseph Ruud), Sarah Logan (Sarah Rowe), No Way Jose (Levis Valenzuela), Mike Chioda, Mike Kanellis (Mike Bennett), Maria Kanellis, EC3 (Michael Hutter), Aiden English (Matthew Rehwoldt), Lio Rush (Lionel Green), Primo (Edwin Colon) and Epico (Orlando Colon Nieves).
WWE also released Mike Chioda, who is a veteran referee and has been associated with the company since late 80's.
Why did WWE released so many superstars ?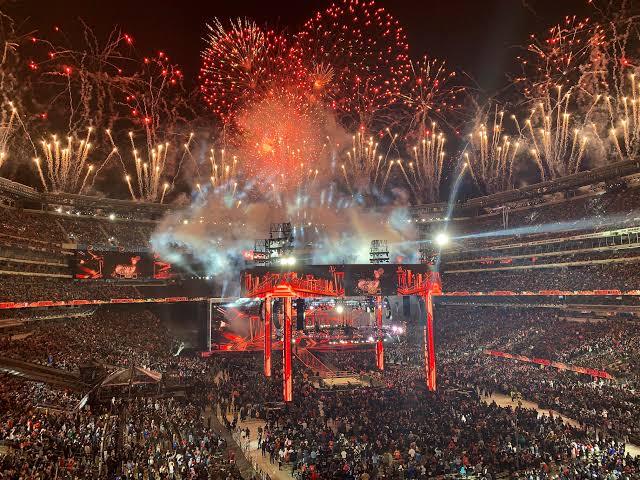 The ouster of some of the superstars left the fans wondering about the decision. However, if reports of WhatCulture is to be believed- WWE did so to cut on their budget and the release of these superstars ensure that they save $703,000 every month, which is roughly 5 crore rupees.
WWE also announced on Wednesday that it made various moves to cut costs and improve cash flow, including: reducing the salaries of executives and board members; decreasing operating expenses; cutting talent expenses, third party staffing and consulting and not spending on the construction work of their new headquarters for a minimum period of 6 months. When you combine the savings from releasing the superstars and delaying the move from Titan Towers to a brand new office in Stamford, the total savings per month moves to around $4 million.
If reports are to be believed, then WWE may release more superstars in the coming days to save some more money. It has been reported that more backstage producers have been cut.
We just hope that everything gets back to normal and the superstars who lost their jobs, can find ways to deal with the situation and soon find a way to pay their bills.