The biggest topic of discussion in Indian cricket right now is Dhoni's return to the team and his opinion on retirement. Every cricket lover is worried about the former captain and is confused about his future after he made himself unavailable after the world cup. Dhoni, who retired from Test cricket, plays only limited overs cricket and reports suggests that he will only feature in the 2020 IPL for Chennai Super Kings.
Selectors are looking for players to replace MS Dhoni but the form of Rishabh Pant has been a big concern. The captain, coach or BCCI President Sourav Ganguly are also unable to answer openly on the future of veteran cricketer. All of them are calling Dhoni to make a call on his future with the team. Dhoni recently appeared infront of the media in an event in Mumbai and said to not ask about "retirement" till January.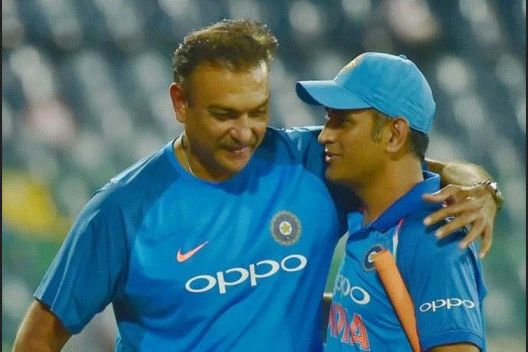 Meanwhile, head coach Ravi Shastri has clarified the air on Dhoni's return and said that no body can mess up if the Ranchi lad decided to play in the 2020 T20 World Cup but added that he will not impose himself on the team.
"That guy (Dhoni) is a legend. The last thing he will want is to impose himself on an Indian team, having known him. He is wanting to take a break but he is going to play the IPL," Shastri told IndiaToday.
"The amount of sport he has played… if he puts himself in contention… if he feels after the IPL that 'I am good enough to play for India', don't mess around with that," he added.
Dhoni last appeared in India's semi final clash in the world cup where they lost to New Zealand in a crunch match. He made himself unavailable for West Indies tour, South Africa, Bangladesh and West Indies home series.