Love is a great feeling which does not spare any human but lucky are those people who get to marry the love of their life. Here is the list of cricketers who married their sweethearts-
10: Zaheer Khan and Sagarika Ghatge
This Cricket-Bollywood couple confirmed the news of their link-up when they walked together hand-in-hand at Yuvraj Singh's wedding. Zaheer, a former Indian cricketer and Shah Rukh Khan starrer Chak De India fame Sagarika Ghatge got engaged on May 23, 2017, and got hitched on November 23, 2017, in a court marriage.
9: Stuart Binny and Mayanti Langer
A cricketer and a sports journalist fell in love and the love story had a happy ending, after they got married in 2012. Mayanti proved to be a lucky charm in Stuart's life, as he made his India debut in 2014 and went on to play 6 tests and 14 ODIs for India, including the 2015 World Cup.
8- Sourav Ganguly and Dona Roy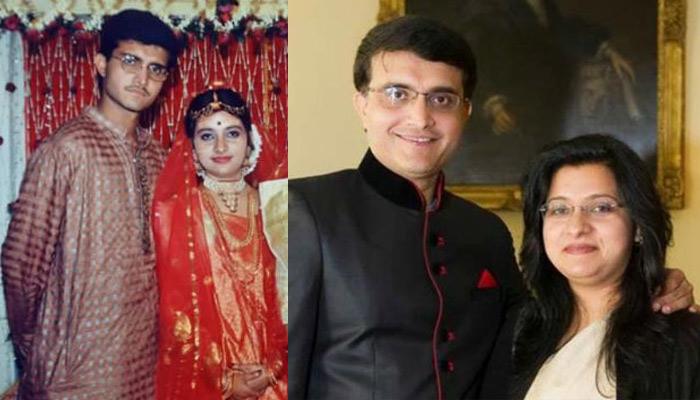 Both Sourav and Dona knew each other from the childhood as they both were neighbours in Kolkata. Sourav would pass by her school or pass by her household while going for football practice or any other activity to get to see her.
For Dona, it began when Sourav played badminton outside her home and she would be thrilled whenever the shuttlecock would fall on her compound so she could return the cock to Sourav. Things started getting serious and the both decided to spend the rest of their life with each other.
Sourav's parents were against the marriage but they gradually became okay with it but it was Dona's parents who were not comfortable with the marriage following their problems with Ganguly family ages ago. On 1st February 1997, a formal wedding took place with the blessing of their parents. The couple are now blessed with a daughter named Sana Ganguly and she completes their family.
7- Ashish Nehra and Rushma Nehra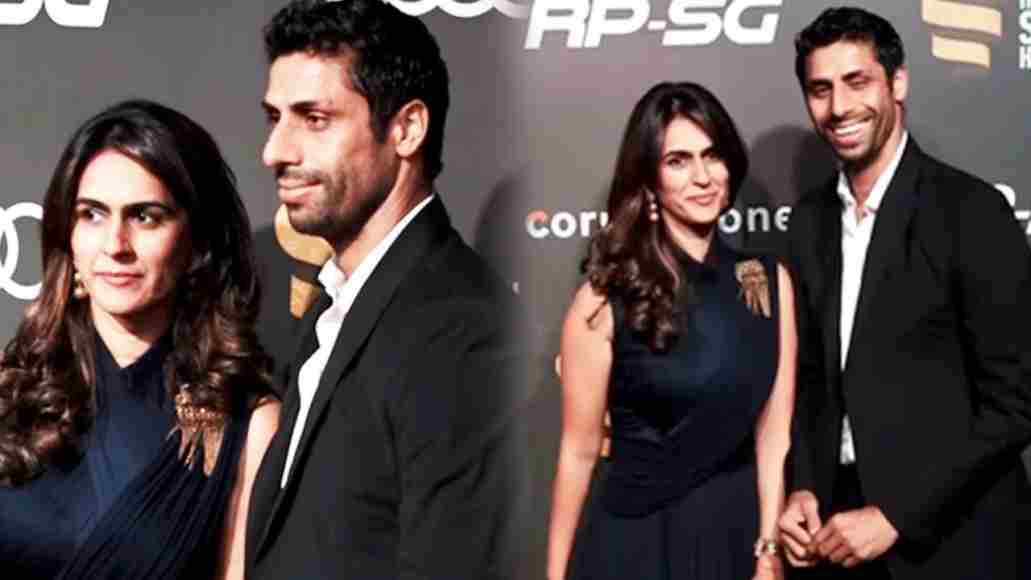 Nehra was at the England tour in 2002, when he fell in "love at first sight" with a girl who came to see the match at the iconic Oval stadium. She was none other than Rushma Nehra. From there, they got to know-each other and started meeting every day, which blossomed the love between the lovely couple.
In 2005, when Nehra suffered a career ending foot injury, it was Rushma who stood by his side and talked to him for hours and kept supporting him throughout these tough times. At this time, Nehra and Rushma were in long-distance relationship.
Days and nights passed by and with each passing moment their love only grew. Seven years passed just like that when Nehra finally decided to marry his better half. He decided on the marriage decision when he was hanging out with his friends on 23rd March 2009, and incidentally thought that he should get married.
Nehra gave Rushma a marriage proposal and she thought that the cricketer is playing a prank with her but he again repeated the same question the very next day. Rushma realized the seriousness of his proposal and finally said a magical "YES". After this, she and her mother reached Delhi on 26th March 2009.
6- Ajinkya Rahane and Radhika Dhopavakar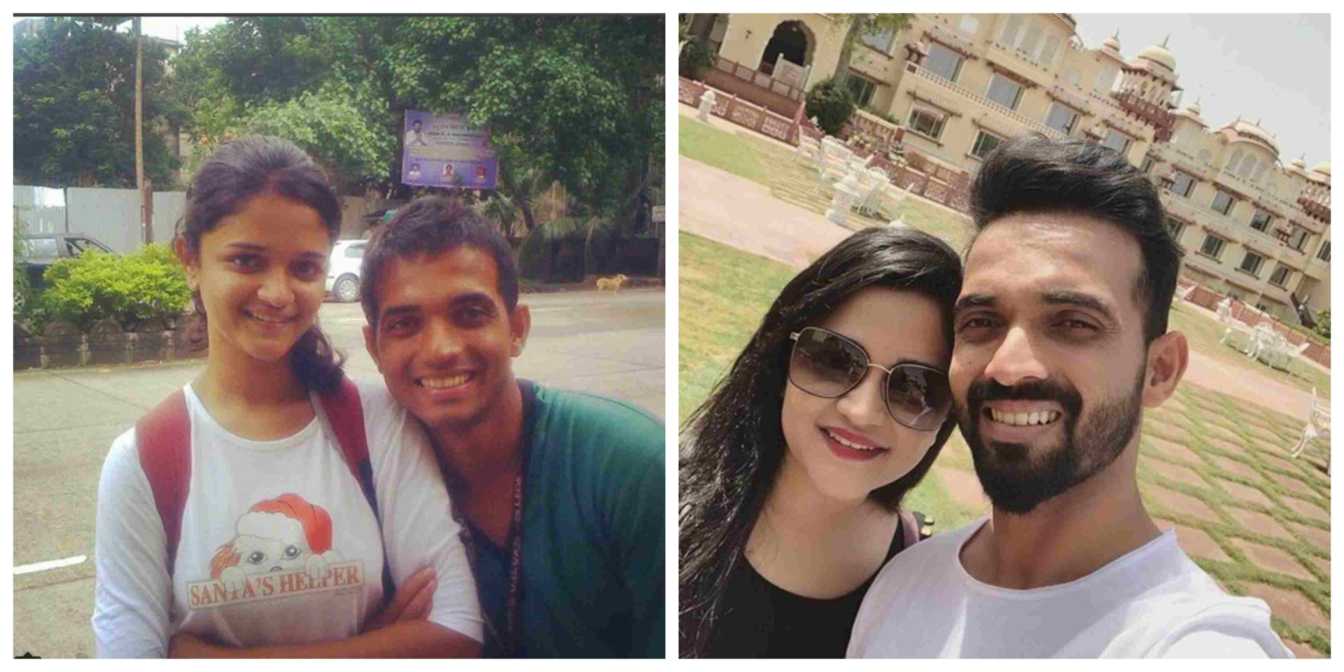 Rahane and his wife Radhika Dhopavakar shared the same neighbourhood and grew up together. Their dating life was not a very glorified one and they met each other on minimal occasions as a friend. After dating each other for over 7.5 years, they finally got hitched.
Their families had some idea about their relationship which was a well kept secret and finally decided to take it forward themselves. They asked the duo if they wanted to be together and getting a "Yes" in return meant that their families arranged a love marriage of these two love birds. They finally tied the knot on 26th September 2014 in a traditional Maharashtrian style of wedding.
5- Irfan Pathan and Safa Baig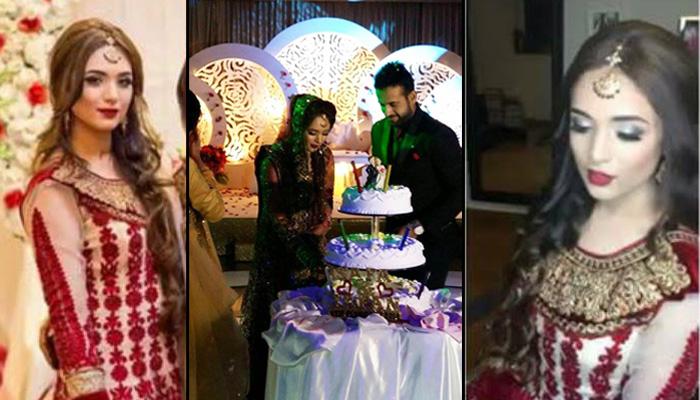 With all the rise and fall, the best thing to happen in Irfan's life was his wife Safa Baig. It is learnt that the two met in 2014 in Dubai when Irfan was on a cricket tour. The duo became good friends and later took their relationship one step forward and married on 4 February 2016 in a low-key affair in Mecca, followed by a grand reception in Vadodara.
4- Sachin Tendulkar and Anjali Tendulkar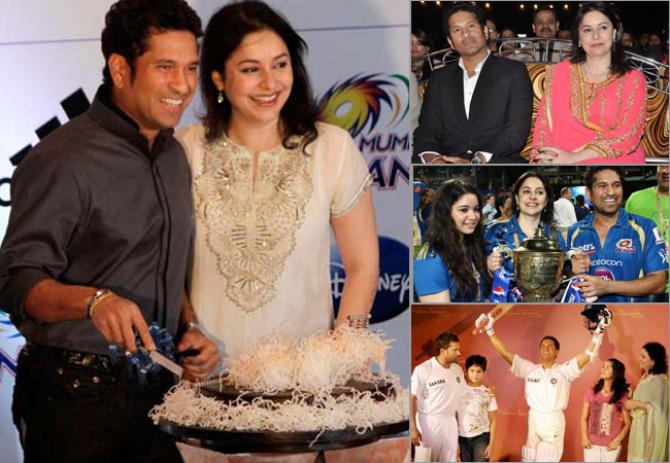 For Sachin Tendulkar, it was love at first sight when he met Anjali, who was the daughter of leading industrialist Ashok Mehta, in 1990 at the age of 17. Anjali was at the airport to receive her mother and Sachin was coming back from an International tour. Later, the two met at a common friend's place and got to know each other better.
They married each other on May 24, 1995, after a five-year-long period of dating each other. Anjali is six years older than the veteran cricketer.
3- Mahendra Singh Dhoni and Sakshi Rawat
Captain cool got his love of life in his childhood sweetheart Sakshi. The affair was a well-kept secret and the wedding was planned in a manner that no one knew about the preparations. The couple got married on July 4, 2010.
It is said that they both knew each other since childhood but did not fall in love till they grew up. Dhoni and Sakshi's father worked in the same company, MECON, in Ranchi. Later Sakshi shifted to her Dehradun, where her grandparents were already staying. The couple finally met after a gap of almost a decade in Kolkata, where Sakshi was working as an intern in the hotel and Indian team stayed in November-December, 2007. It is believed that their love story blossomed from the city of joy and rest is history.
2- Yuvraj Singh and Hazel Keech

After reportedly dating some Bollywood divas like- Deepika Padukone and Kim Sharma, the news of his link-up with Salman Khan and Kareena Kapoor starrer Bodyguard actress- Hazel Keech was doing round. They attended the wedding ceremony of former India spinner- Harbhajan Singh which confirmed their relationship.
Yuvraj Singh proposed Hazel at the beautiful beach of Bali and the two got hitched on November 30, 2016, in Chandigarh. Happy endings !
1- Virat Kohli and Anushka Sharma
The list is incomplete without this Cricket-Bollywood couple, who got married in a private affair in Italy in December 2017. The news of their marriage took internet by storm. They are believed to be met during a commercial ad-shoot in Mumbai in 2012.