God has sometimes scripted the most beautiful love stories after your marriage with your beloved wife. Some of the famous cricketers went the traditional Indian way and preferred arranged marriage to change their lives and luck forever.
7- Cheteshwar Pujara and Puja Pabri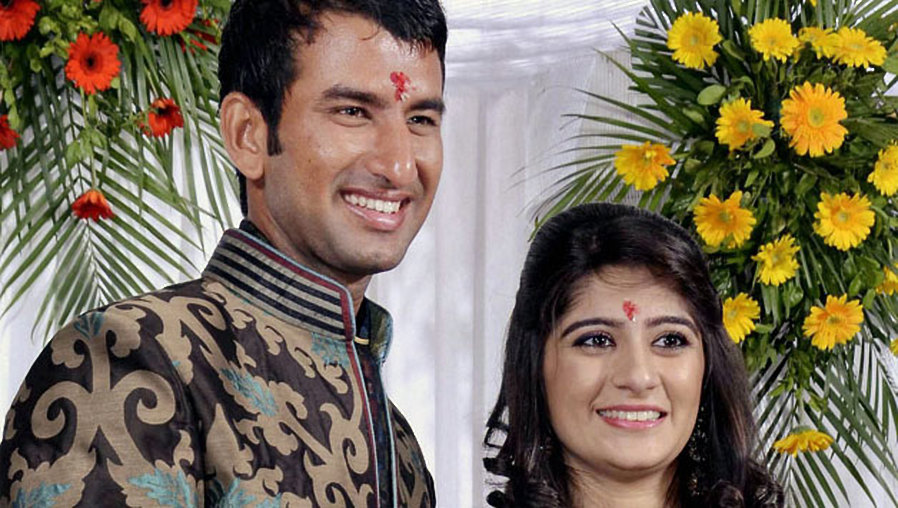 Cheteshwar's father and Puja's parents, had met and decided on the engagement and wedding before Cheteshwar and Puja met. The couple eventually got engaged on engaged on 6th November, 2012 and married on 13 February 2013.
6- Ravindra Jadeja and Riva Solanki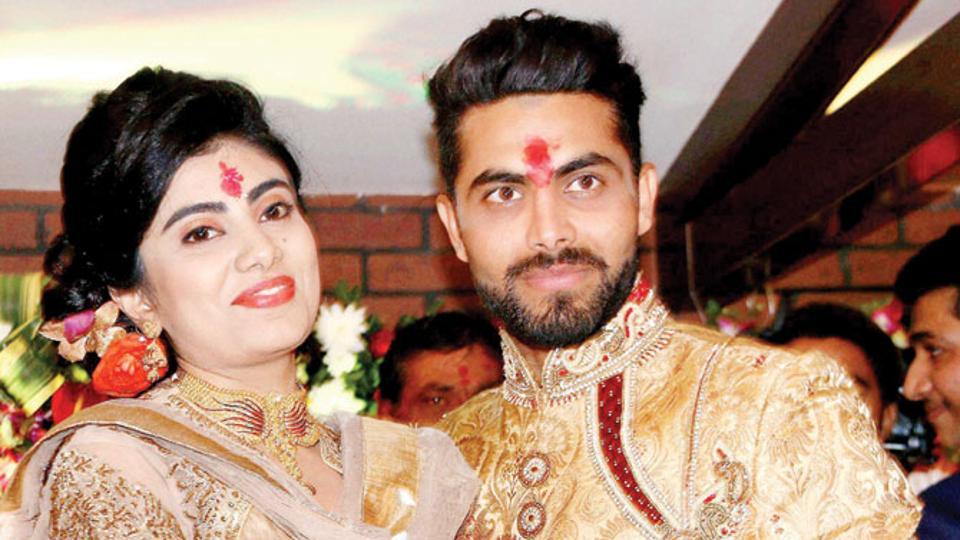 Jadeja's family was eager to get him married as early as possible but he brush aside stating that he do not have time apart from cricket. It is said that his family found a suitable match for him in December 2015. She was Rajkot-based mechanical engineer named Riva Solanki. Jadeja's sister Naina and Riva knew each other which made this made it a perfect match for Jadeja family.
The couple got engaged on 6th February 2018 and they finally tied the know on April 17, 2018
5- Gautam Gambhir and Natasha Gambhir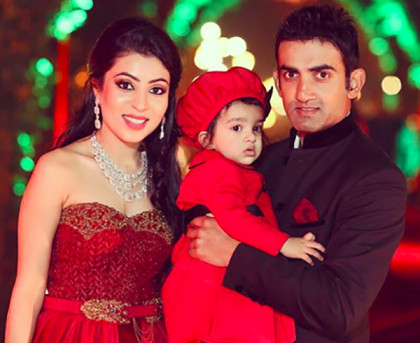 The former India cricketer married Natasha Jain who hails from a business family like Gambhir. Their parents arranger their meet for the very first time and they soon became good friends after which their family tied their knot in October 2011.
4- VVS Laxman and G R Shailaja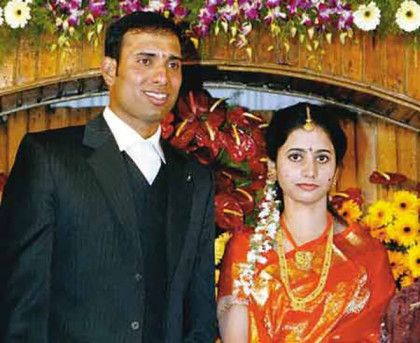 Laxman scored for the Indian team when it mattered the most in the toughest of situation. The batsman with magical wrist found his life partner in GR Shailaja, who happens to be a software engineer by profession. Laxman's parents are renowned physicians and it was his mother who found him his wife.
The two got married in 2004  and are proud parents to a daughter named, Achinthya Laxman and a son named, Sarvajit Laxman, who complete their family.
3- Rahul Dravid and Vijeta Pendharkar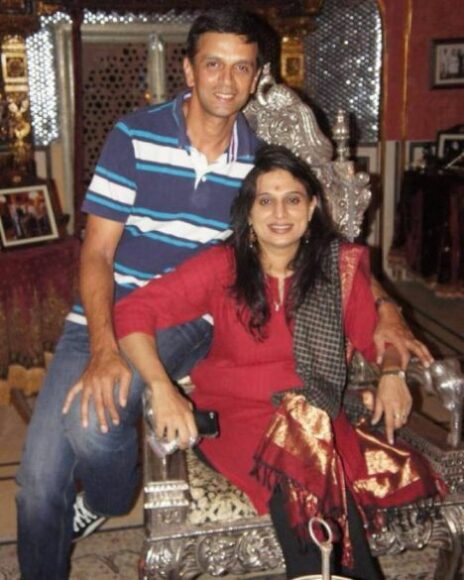 The 2018 ICC Hall of Famer will always be considered as one of the greatest batsman that the country has ever produced. The Wall of India married Vijeta Pendharkar, who happens to be a surgeon from Nagpur in Maharashtra. Their families have shared a close bond and their fathers knew each other from ages.
The two tied the knot on on May 4, 2003.
2- S. Sreesanth and Bhuvneshwari Kumari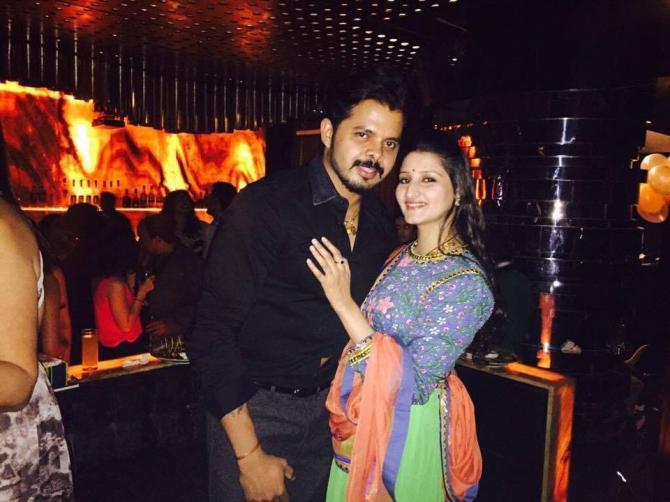 After the news of link-up with few Bollywood divas, the former India pacer finally decided to get settled after marrying Bhuvneshwari Kumari. Sreesanth handed the responsibility of finding his life partner to his parents and they chose Bhuvneshwari, who hails from the royal family of Rajasthan.
She stood by him in the difficult phase of IPL match fixing fiasco.
1- Suresh Raina and Priyanka Choudhary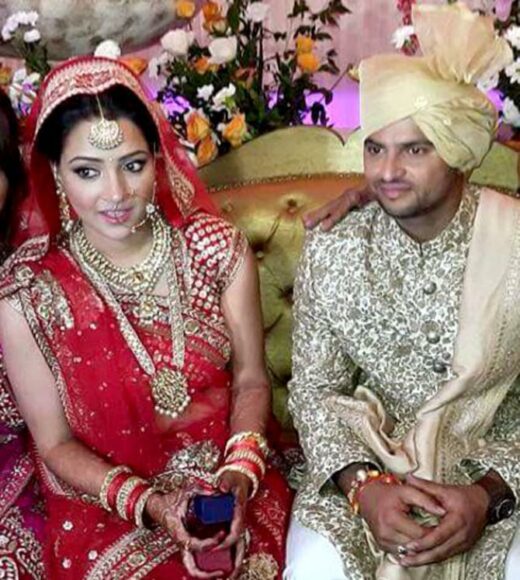 The stylish southpaw broke the hearts of many after he married Priyanka Chaudhary on April 3, 2015. Both Priyanka and Suresh were neighbours when they were kids, but soon Priyanka's family shifted to Punjab.
The couple are proud parents to a daughter named- Gracia.