The 15th edition of Hockey World is scheduled to take place in the Indian state of Odisha from 13 to 29 January in the cities of Bhubaneswar and Rourkela. The FIH Hockey World Cup 2023 schedule was announced on 8 September 2022. Pakistan is the most successful team at world cup with four titles but the men in green didn't qualify in this edition of the marquee event where Netherlands will have an opportunity to come on level terms with Pakistan with four titles if they win this year's world cup. Olympic champions Australia will also fancy their chances of bagging their fourth world cup title especially after 4-1 series win against a formidable Indian side recently. Belgium comes to the tournament as the defending champions as they pipped Netherlands in the 2018 edition at Bhubaneswar to become the world champions.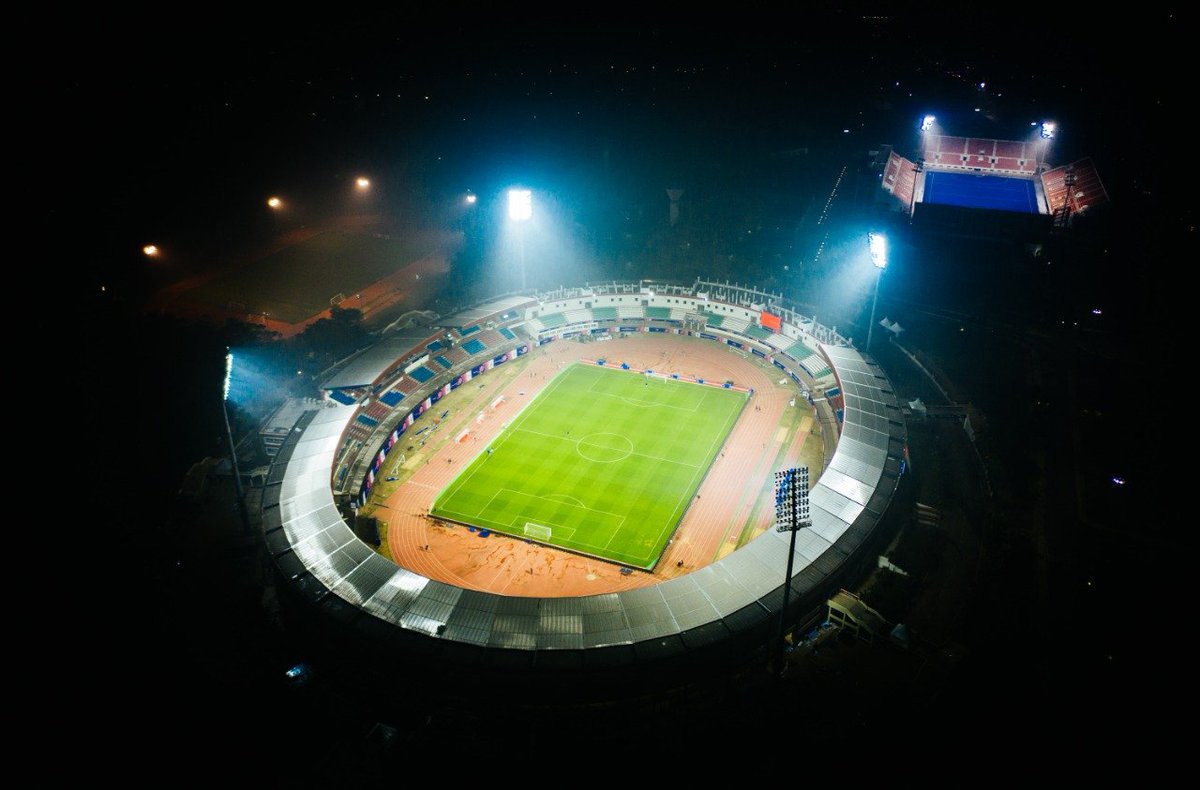 Kalinga stadium will host the matches in Bhubaneswar and Birsa Munda stadium will host matches in Rourkela. Latin American giants Argentina, who recently won the FIFA world cup will be motivated enough to bag the honours in hockey and they will take the field against South Africa in the tournament opener.
Argentina, Australia are clubbed in group A with France, and South Africa. Pool B will consist of Belgium, Germany, Korea, and Japan. Pool C has the likes of Netherlands, New Zealand, Malaysia, and Chile whereas Pool D will have hosts India along with England, Spain, and Wales.
FIH Hockey World Cup 2023 schedule
| | | |
| --- | --- | --- |
| Teams | Venue | Date & Time (IST) |
| Argentina vs South Africa | Bhubaneswar, India | 13:00, Friday, 13th January 2023 |
| Australia vs France | Bhubaneswar, India | 15:00, Friday, 13th January 2023 |
| England vs Wales | Rourkela, India | 17:00, Friday, 13th January 2023 |
| India vs Spain | Rourkela, India | 19:00, Friday, 13th January 2023 |
| New Zealand vs Chile | Rourkela, India | 13:00, Saturday, 14th January 2023 |
| Netherlands vs Malaysia | Rourkela, India | 15:00, Saturday, 14th January 2023 |
| Belgium vs Korea | Bhubaneswar, India | 17:00, Saturday, 14th January 2023 |
| Germany vs Japan | Bhubaneswar, India | 19:00, Saturday, 14th January 2023 |
| Spain vs Wales | Rourkela, India | 17:00, Sunday, 15th January 2023 |
| England vs India | Rourkela, India | 19:00, Sunday, 15th January 2023 |
|  Malaysia vs Chile | Rourkela, India | 13:00, Monday, 16th January 2023 |
|  New Zealand vs Netherlands | Rourkela, India | 15:00, Monday, 16th January 2023 |
| France vs South Africa | Bhubaneswar, India | 17:00, Monday, 16th January 2023 |
| Argentina vs Australia | Bhubaneswar, India | 19:00, Monday, 16th January 2023 |
|  Korea vs Japan | Bhubaneswar, India | 17:00, Tuesday, 17th January 2023 |
| Germany vs Belgium | Bhubaneswar, India | 19:00, Tuesday, 17th January 2023 |
| Malaysia vs New Zealand | Bhubaneswar, India | 13:00, Thursday, 19th January 2023 |
| Netherlands vs Chile | Bhubaneswar, India | 15:00, Thursday, 19th January 2023 |
| Spain vs England | Bhubaneswar, India | 17:00, Thursday, 19th January 2023 |
| India vs Wales | Bhubaneswar, India | 19:00, Thursday, 19th January 2023 |
| Australia vs South Africa | Rourkela, India | 13:00, Friday, 20th January 2023 |
| France vs Argentina | Rourkela, India | 15:00, Friday, 20th January 2023 |
| Belgium vs Japan | Rourkela, India | 17:00, Friday, 20th January 2023 |
| Korea vs Germany | Rourkela, India | 19:00, Friday, 20th January 2023 |
| 2nd Pool C vs 3rd Pool D | Bhubaneswar, India | 16:30, Sunday, 22nd January 2023 |
| 2nd Pool D vs 3rd Pool C | Bhubaneswar, India | 19:00, Sunday, 22nd January 2023 |
| 2nd Pool A vs 3rd Pool B | Bhubaneswar, India | 16:30, Monday, 23rd January 2023 |
| 2nd Pool B vs 3rd Pool A | Bhubaneswar, India | 19:00, Monday, 23rd January 2023 |
| 1st Pool A vs Winner 25 | Bhubaneswar, India | 16:30, Tuesday, 24th January 2023 |
| 1st Pool B vs Winner 26 | Bhubaneswar, India | 19:00, Tuesday, 24th January 2023 |
| 1st Pool C vs Winner 27 | Bhubaneswar, India | 16:30, Wednesday, 25th January 2023 |
| 1st Pool D vs Winner 28 | Bhubaneswar, India | 19:00, Wednesday, 25th January 2023 |
| 4th Pool A vs Loser 25 | Rourkela, India | 11:30, Thursday, 26th January 2023 |
| 4th Pool B vs Loser 26 | Rourkela, India | 14:00, Thursday, 26th January 2023 |
| 4th Pool C vs Loser 27 | Rourkela, India | 16:30, Thursday, 26th January 2023 |
| 4th Pool D vs Loser 28 | Rourkela, India | 19:00, Thursday, 26th January 2023 |
| Winner 29 vs Winner 32 | Bhubaneswar, India | 16:30, Friday, 27th January 2023 |
| Winner 30 vs Winner 31 | Bhubaneswar, India | 19:00, Friday, 27th January 2023 |
| Loser 33 vs Loser 34 | Rourkela, India | 11:30, Saturday, 28th January 2023 |
| Loser 33 vs Loser 34 | Rourkela, India | 14:00, Saturday, 28th January 2023 |
| Winner 33 vs Winner 34 | Rourkela, India | 16:30, Saturday, 28th January 2023 |
| Winner 33 vs Winner 34 | Rourkela, India | 19:00, Saturday, 28th January 2023 |
| Loser 37 vs Loser 38 | Bhubaneswar, India | 16:30, Sunday, 29th January 2023 |
| Winner 37 vs Winner 38 | Bhubaneswar, India | 19:00, Sunday, 29th January 2023 |