Every successful cricketer has been accused of being selfish at some part of his career and same goes with Indian skipper Virat Kohli. He was accused of being selfish on numerous occasion. The Delhi lad has been accused of constantly changing and chopping the team composition and fans say that its because of it that Indian team is struggling to find a perfect number four batsman and his IPL team is not finding success. The fans accuse him of focusing on his own performance rather than team success.
Meanwhile, India is plying its trade in the 2nd test against South Africa and Virat Kohli was going strong for a triple hundred. He was dropped on three occasions which made it more difficult for the bowlers. The Indian skipper kept scoring quick runs after his double hundred and a maiden triple century was on the cards.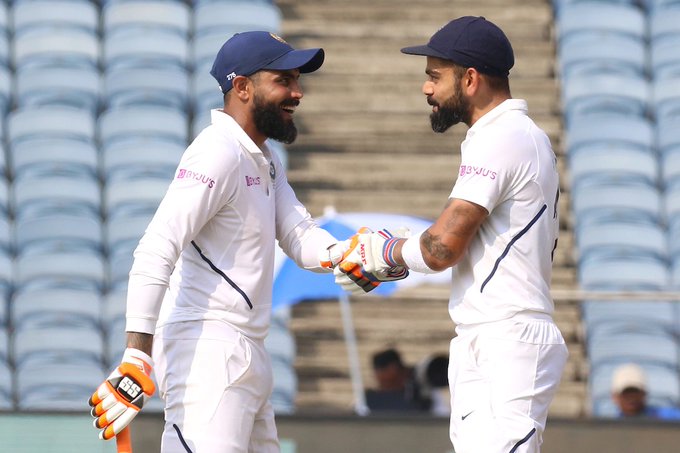 Unluckily Ravindra Jadeja perished on 91, playing a big shot over mid off but ending up getting caught by Senuran Muthusamy. Virat Kohli was looking in sublime touch at that time and was batting at 254 runs but he decided to declare the innings and give time to his bowlers to strike early.
Playing another ten over would have surely benefited Virat and he may have become the third Indian batsman after Virender Sehwag and Karun Nair to score a triple hundred in test cricket. However, team priorities was biggest motive for him than personal milestone as he was looking to win the test and bag 40 points to consolidate India's numero uno position in ICC World Test Championship.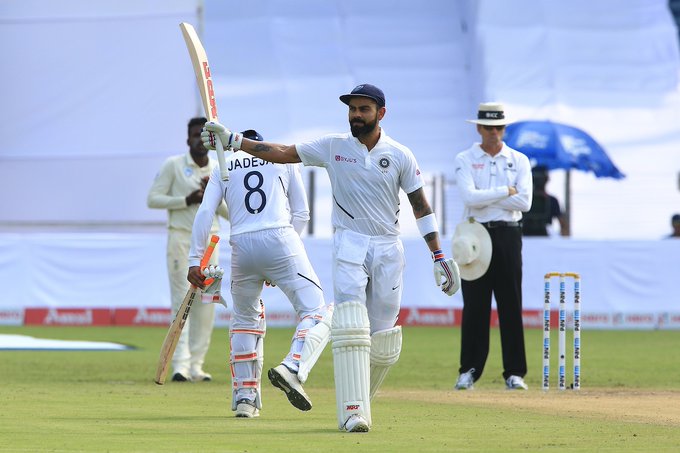 With this double century, Kohli went past Virender Sehwag and Sachin Tendulkar who scored six Test double centuries each. India finished on 601/5 and the bowlers did their job by bagging three South African wickets at the end of day's play. South Africa are 36/3 at the end of second day's play.