Indian captain Virat Kohli is the only cricketer and Indian amongst the richest sports stars in the list released by Forbes. Kohli, who was ranked 100 with an income of 189 crores last year, jumped 34 places to 66th place this year. His amount has increased by Rs 8 crores with a total of 197 crores, of which 182 crore ($ 24 million) came from brand endorsement and advertisements while 15 crore ($ 2 million) came from salary. Its worth mentioning that the Indian skipper was at 83rd place in 2018 and at 89th place in 2017.
Kohli has been endorsing brands like Hero, Audi, his own clothing line Wrogn and One8 by PUMA, Manyavar, Mobile Premier League, Uber, American Tourister, Philips India, Too Yumm, Himalaya, Vicks, Volini, Royal Challenge and few others.
Roger Federer takes the numero uno slot
Switzerland's tennis star Roger Federer has surpassed Portugal's football star Cristiano Ronaldo and Argentina's Lionel Messi to take the top spot in the list. Federer reached the top for the first time with an estimated earning of Rs 802 crore ($ 106.3 million). The 20-time Grand Slam winner has also become the highest-grossing tennis player on Forbes' list in the last 30 years. The Swiss Maestro's income has increased by 98 crore since last year.
Naomi Osaka became the highest earning female star of the year. The 2018 US Open champion has an earning of $37.4 million and is now the highest highest-paid female athlete ever surpassing Maria Sharapova.
Messi moves from first to third position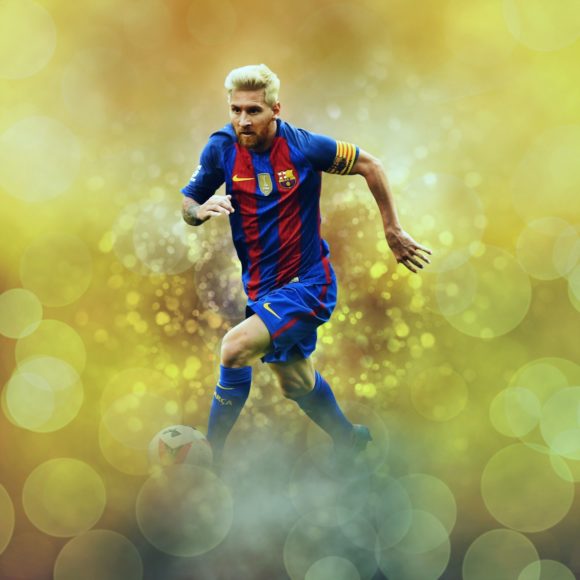 The Argentina Barcelona striker Messi, who topped the list last year, have slipped to third place with an income of 786 crores ($ 104 million). Portugal and Juventus' forward Cristiano Ronaldo has earned about Rs 794 crore ($ 105 million) last year and retains the second spot. Brazilian and Paris Saint Germain striker Neymar Jr. is at number four in the list with earnings of about Rs 722 crore ($ 95.5 million).
Full list
1- Roger Federer(Tennis)- 804 Crore rupees
2- Cristiano Ronaldo(Football)- 704 Crore rupees
3- Lionel Messi(Football)- 786 Crore rupees
4- Neymar Jr.(Football)- 722 Crore rupees
5- Lebron James(Basketball)- 667 Crore rupees
6- Stephen Curry(Basketball)- 563 Crore rupees
7- Kevin Durant(Basketball)- 483 Crore rupees
8- Tiger Woods(Golf)- 471 Crore rupees
9- Kirk Cousins(NFL)- 457 Crore rupees