Becky Lynch shocked the world when she announced her pregnancy on a show opening promo on RAW. This means that Lynch has to relinquish her RAW women's title to Asuka, who won the women's money in the bank contract. The man and her long time rival shared an emotional moment on RAW.
While Asuka congratulated Lynch in her own way, The Man said "you go and be a warrior, because I'm gonna go and be a mother" which was enough to make the WWE Universe emotional and shocked at the same time.
While the return of Becky Lynch to the wrestling ring is still unclear, we take a look at top superstars who made a thunderous return after delivering and hope that Becky adds on to the list later.
4- Mickie James
The former women's champion started her WWE journey way back in 2005 with a rivalry against legendary Trish Stratus. In an era where women's wrestlers didn't had much to do, James ended up as a standout and produced some of the great wrestling matches in 2000's. She switched promotions and signed a contract with TNA where she met her future husband Magnus.
The couple got blessed with first child Donovan back in 2014. James was welcomed by WWE after becoming a mother onto active full-time women's roster. She is currently serving as the commentator on WWE's brand Main Event.
3- Tamina Snuka
Tamina is one of those few unknown superstars who is a proud mother and a full time wrestler. WWE gives reference to her family as daughter of Hall of Famer Jimmy Snuka or being a relative of The Usos.
Tamina does not get featured on Total Divas, thus giving her lesser Television time than the other superstars. She has two daughters named Milaneta and Maleata. She has been a full time wrestler for over 8 years and we salute her for creating a balance, being a wrestler and a mother.
2- Lacey Evans
The Nasty One has been on a resurgence ever since her main roster debut from NXT. She worked as a heel in the initial days but WWE portrayed her as a United States marine and since then, she has worked as a babyface.
Evans has a hectic life off the road, being a mother and a wrestler. She has a daughter named Summer and hopes to become a huge success story in wrestling business as one of the few ladies to enter the business as a mother and progress forward.
1- Asuka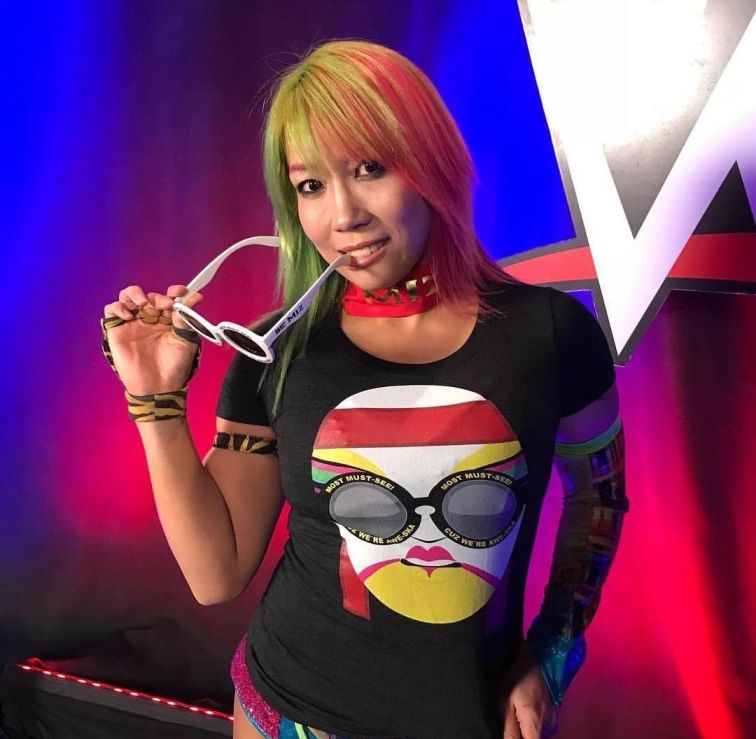 The current RAW women's champion has not put her personal life into consideration on WWE TV or social media. However, Lynch revealed the news and said that she is happy to relinquish her RAW women's title to Asuka, who is a working mother.
"Passing that championship onto Asuka meant a lot. She really, really deserves it. And another element that people missed, because it's not really advertised, is that she's a working mom.
"She's proven that you can do it all. You can be a badass and go off and have a family, you can come in and still kick more ass, have a YouTube show, and be entertaining as all hell. The fact that she was the person to take that title from me meant a lot to me," Lynch told Sports Illustrated.