Hype was building around The Rock facing Roman Reigns for the Universal and WWE title at Wrestlemania 39 at Hollywood but it never happened. The Rock last wrestled in a WWE ring way back in Wrestlemania 32  in 2016 where he beat Erick Rowan in just 6 seconds making a record of fastest Wrestlemania match in the history. Post that, "The Brahma Bull" has made various appearances but is yet to take the ring for a match and his cousin and WWE superstar Tamina has spoken that The Rock's entire family wants him to return for a match in WWE.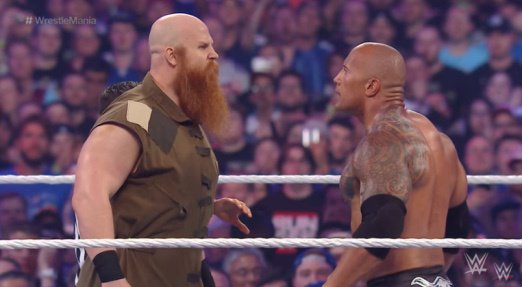 Speaking to Alan Dawson of Insider.com, Tamina said: "All of us, including his mama, want him to come back. I feel like everybody wants him to return."
Rock comes from the historic Anoa'i family which also includes Rikishi, Yokozuna, Umaga, his cousins Roman Reigns, The Usos, Solo Sikoa, Nia Jax and Tamina who have taken the WWE ring at some point of time in their career.
It was clear at some point of time last year that Rock will take on Reigns in the recently concluded Wrestlemania in the main event but plans changed. It became clear that The Rock was either unable or unwilling to compete at WrestleMania, as he is busy with his acting commitments in Hollywood as well as the relaunch of the XFL, which he owns.
The two members of Anoa'i family competing against each other would completely be a dream match and fans speculated that the angle of the match may come down as Rock not acknowledging Reigns as the head of the table and the battle becoming personal or that his bad deeds as head of the table has tarnished the image of their family and he wants to beat him to avenge everything.
The "People's champion" is now a 50-year-old but still has a good body shape to return for a match in WWE. Fans will be eagerly waiting for him to return and say those magical words again- " The Rock has come back to WWE"