The world has come forward to fight against the deadly corona virus. Every big player of the world is donating crores of rupees to fight the deadly virus which has allready took more than 20,000+ lives across the globe. Olympic medalist PV Sindhu was the first sports person from India to donate an amount of Rs 5 lakh each to Telangana and Andhra Pradesh government. Top cricketers like Suresh Raina will donate 52 lakh rupees, Sachin Tendulkar pledged to donate 50 lakh rupees, Gautam Gambhir has donated 1 crore from the MP fund while MS Dhoni has given a donation of 1 lakh rupees to a Pune based NGO.
The contribution of wrestler Bajrang Punia has been praised by Indian Sports Minister Kiren Rijiju. But amid all this, people are eagerly waiting for a contribution from Indian cricket team skipper Virat Kohli
The richest celebrity in the country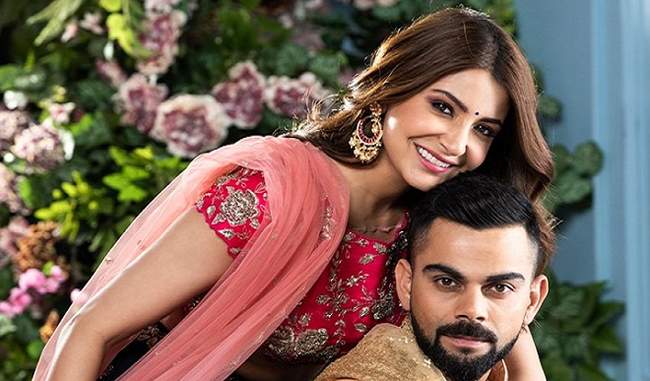 Virat Kohli is the richest celebrity in this country. In December 2019, Virat pipped stars like Salman Khan, Shah Rukh Khan and Akshay Kumar in the Forbes most richest celebrity list with a net worth of Rs 688 crore. Virat has 52.7 million followers on Instagram while he has 46.5 million followers on Twitter.
Kohli earns crores of rupees for posting a brand tweet or a picture on Instagram while he also has a A+ grade contract with BCCI with a match fees of 7 crore anually.
Royal Challengers Bangalore has fixed the salary of Virat at 17 crores per season and thus he has taken a salary of Rs 126 crore from RCB so far. Kohli, an ambassador of around 22 brands, earns Rs 149 crore from endorsement. It is estimated that from its brand One 8, Virat will reach the revenue mark of 185 million by June 2020.
Fans attack Virat Kohli on social media
Virat Kohli is posting several videos on social media to teach the preventive measures against coronavirus but it has not gone well with the fans. The fans have bashed him and want him to donate an amount of money to the government in their fight against the deadly coronavirus, which has allready been tested positive amongst 1000+ people and the whole country is in lockdown.
Done Sir trending on Twitter, but the question is, where the publicity seeker @imVkohli is ???? pic.twitter.com/o9EOqTCAOB

— पहचान कौन ???? (@iamjeet) March 28, 2020
Sir jee
Advice bahut loog de rahe Hain…
Aur loog maan BHI rahe Hain…….

As a cricketer u r respected by all.

But in the crisis time u must help the country financially……..

— Uttam Kumar. (@uttamjena) March 27, 2020
इटली
में अपनी शादी में 100 करोड़ रुपये
खर्च करने वाले परम
आदरणीय विराट कोहली जी कहाँ हैं??????????????@imVkohli @AnushkaSharma ????❓

— राजीव आनंद तिवारी $टीम भगवान रामभक्त (@Rajuayodhya143) March 29, 2020
रोजर फेडरर ने 1 मिलियन डॉलर दिए, बांग्लादेश क्रिकेट टीम ने अपनी सैलरी दी। अफरीदी मास्क और राशन वांट रहा है
और
भारत के खिलाड़ी और बालीवुड के स्टार सिखा रहे हैं कि हाथ केसे धोएं कुछ तो सर्म करो जाहिलों इस देश और जनता ने आप को बहुत कुछ दिया है अब आप कि बारी आई तो कंहा छुप गए ?????

— Aman Bedha (@AmanbedhaJaaT) March 27, 2020
Virat and Anushka spent 100 cr for their marriage in Italy.

Today when the nation needs their contribution. No donations to the PM relief fund. Why? @imVkohli pic.twitter.com/dtXuMnsh4n

— Shruti (@shruttitandon) March 29, 2020