Li-Ning no. 1 badminton string is the most preferred badminton strings amongst the badminton community and with the gauge or simply the thickness of just 0.66mm it is suitable for professional to intermediate level of players to eke out maximum performance. These types of strings are not best suited for players who are just beginners or who are playing for recreational purpose.
If you hit the side bedding of the racket, you may end up breaking your strings. Also these strings are very thin so they won't stretch and lose tension but rather they just break adding to the misery of the people who want durability. If one is looking for crisp smashes, control and a string with great repulsion then Li-ning no. 1 badminton string is the way forward.
Will it lose tension
When i compare it to its closest rival which is Yonex Bg66, i can say that Li-Ning no 1 is way ahead than it when it comes to losing tension. BG66 easily loses tension in few days but no. 1 retains tension for a long time and the feel of the string becomes stiffer and provides hard feeling which is good for outright winners courtesy its great repulsion power.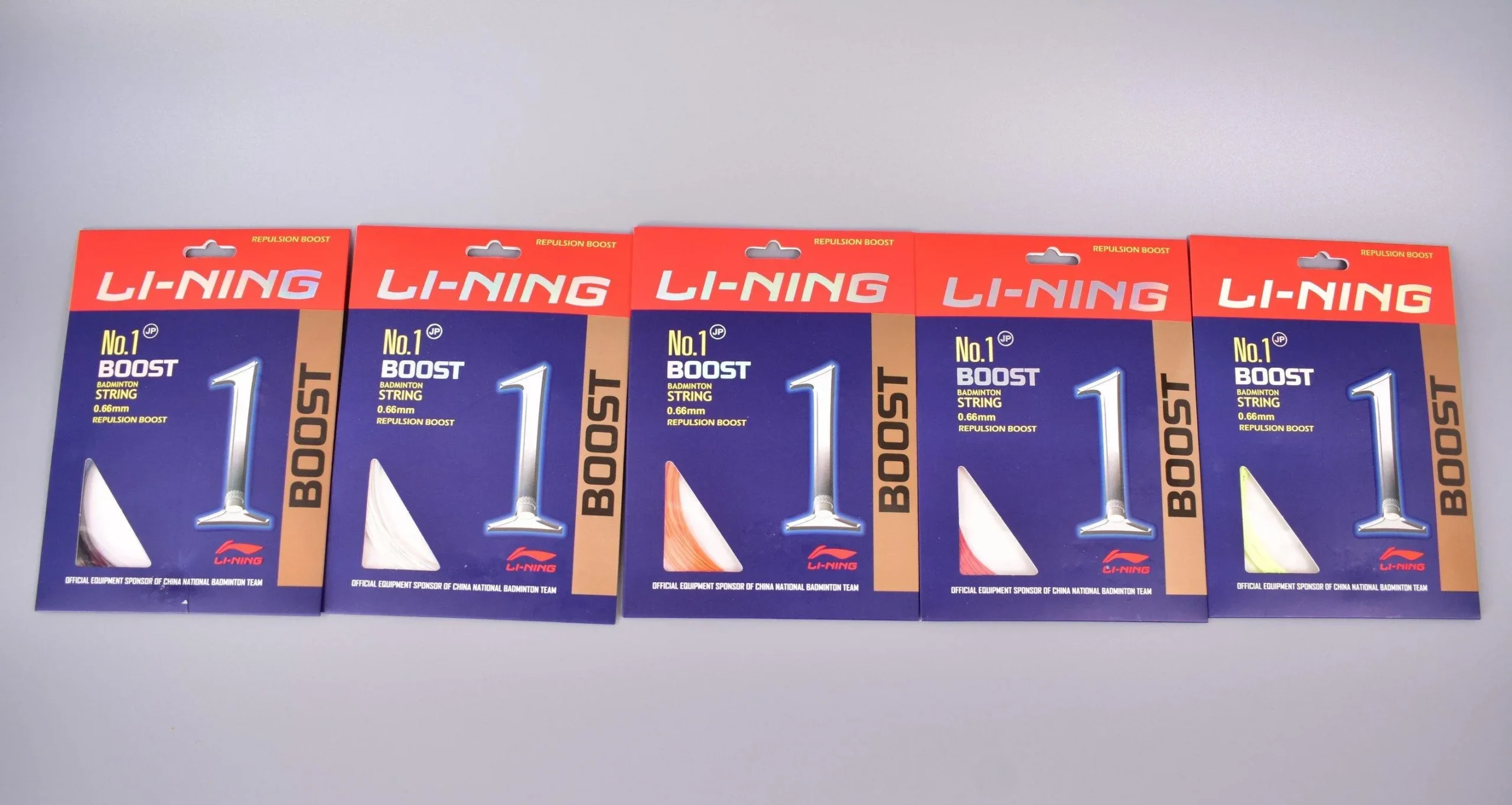 What combination should you use
If you are a singles player and love going with outright winners then you should consider choosing heavy head rackets which the weight between 80-90 grams to justify putting Li-Ning no. 1 on your racket. If you gut these strings at a tension of 27-32 LBS, you will love the performance but don't complain of durability because this is typically for performance.
If you are a doubles player, consider going with a lighter racket and gut your strings from 28-30 LBS for the best results. Since doubles discipline is quick and you don't get much time to react, a lighter racket with strings which doesn't give you very hard feeling will be the best preferred choice. Doubles player tend to go with medium feelings strings which are bouncy.
Disadvantage i felt
When i was hitting a slice shot, i didn't get the value as i would have get with BG66 or any other string. The prominent reason may be that the strings are a bit rough so pin point slice drop or slice shot would look non impressive. Also you may face some issues playing the net shots which depends on player to player.
Preferred string tension
Professionals- 28-38 LBS
Intermediates- 26-30 LBS
Kids- 22-25 LBS
Practice racket- 22-26 LBS
Rating the Li-Ning no. 1 badminton string
Repulsion power- 10/10
Control- 9/10
Power- 9/10
Hitting sound- 9/10
Shock absorption- 6/10
Durability- 5/10
Some points to consider
These strings are not made for beginners
Li-Ning no. 1 is preferred by singles players more
These strings give you pin point precision, like your shuttle will mostly travel to the spot where you actually want to hit it reason being the hard feeling strings which wont be bouncy when the shuttle will hit it so you have the maximum control. Since these strings are thin so the area of contact on the shuttle will be less giving you more control.
Even smashes from the back line will give you value in the game
Higher tension doesn't guarantee you more power in your smashes, it just mean that the sweet spot will be decreased and if you hit that consistently then only you can generate power.
Professionals who are playing with this string
Indonesian player and current Asian champion Jonatan Christie, 2 times Olympic medallist PV Sindhu, former world no. 1 Kidambi Srikanth used Li-Ning no. 1 badminton string to power up their professional career.
Watch the video